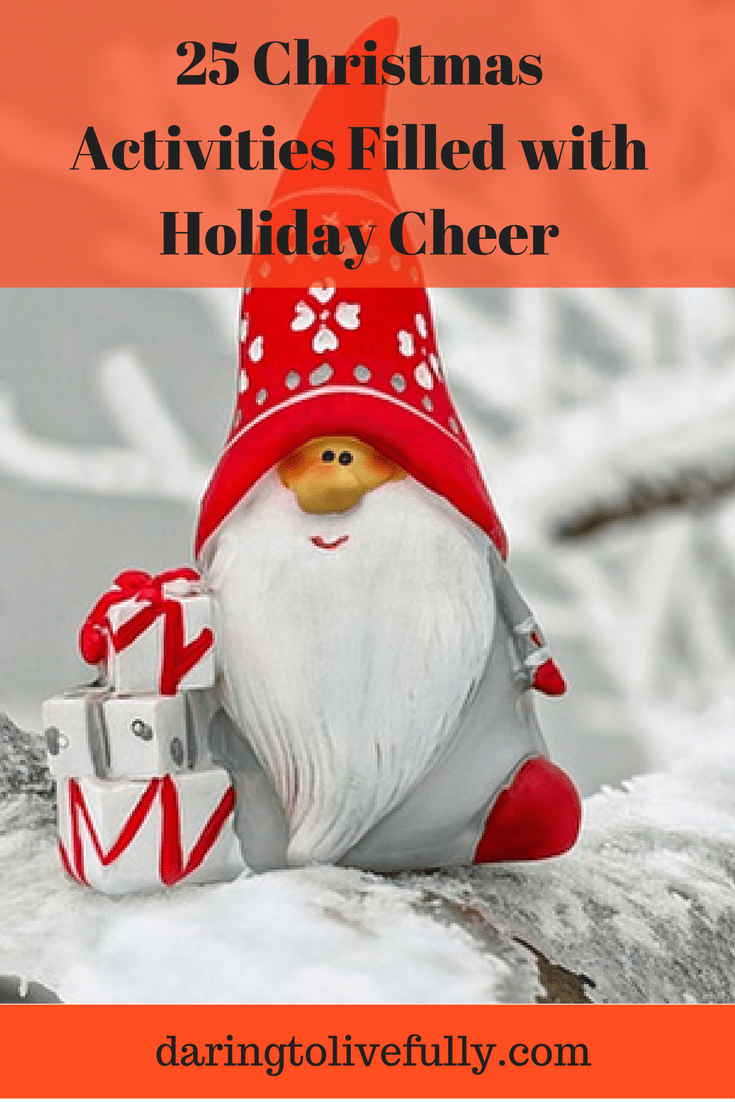 December is here and 'tis the season to be jolly.
The best way to feel joyful this Christmas is to partake in activities which will infuse you with the holiday spirit. Below you'll discover 25 Christmas activities filled with holiday cheer.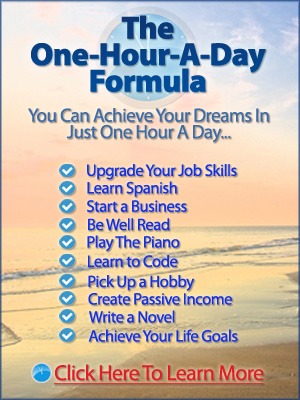 1. Choose a Fun Way to Countdown to Christmas. How are you going to countdown to Christmas this year? Stretch out the Christmas joy by doing something fun and Chrismassy every single day from the 1st to the 25th of December. The options are endless. Here are some ideas:
Get 25 pieces of paper, write a Christmas activity on each one, and stick them in envelopes numbered one to 25. Activities can include things such as going to the mall to listen to carolers, watching "Elf" (starring Will Ferrell), and going to Starbucks for a Gingerbread Latte.
Get an over-the-door shoe organizer with 24 pockets, and number the pockets from one to 24. Put little gifts in each pocket.
Make a beer advent calendar and toast the holidays.
2. Trim Your Tree With a Theme. Trimming the tree is always fun, but it's even better if you come up with a theme. Ideas for themed Christmas trees are endless. Here are some of them:
3. Go on a Christmas Scavenger Hunt. Piling into the car to go look at the Christmas lights is fun, but going on a Christmas Scavenger Hunt is even better. Make a list of the things that you're going to search for before heading out. Your list can include things such as the following:
A nativity scene.
A polar bear.
A reindeer.
A snowman with a top hat.
A Christmas tree in a window.
Three wise men.
Penguins.
Santa on his sleigh.
4. Have a Christmas Treasure Hunt. A favorite Christmas tradition for many families is to let each family member open one present on Christmas Eve (and the rest are opened on Christmas morning). Instead of just giving each family member a gift to open on Christmas Eve, make them search for their gifts.
Hide one gift for each family member, and then come up with a series of clues to help them find their gifts.Here's an example:
Clue #1 leads them to the cookie jar in the kitchen, which contains Clue #2.
Clue#2 leads to them to the lamp on the coffee table; Clue #3 is under the lamp.
Clue #3 leads them to the plant by the entrance; Clue #4 hidden among the leaves of the plant.
Clue #4 leads them to the closet in the den.
The gifts are hidden in the closet.
You can come up with rhyming clues, jumble up the letters to make the clues more difficult, use cryptograms, or write the clues in a foreign language.
5. Create a Christmas Playlist. Make a list of your favorite Christmas songs, find the best version of each song, and create a Christmas playlist. Then, listen to your playlist from the 1st of December to the 25th. Include perennial favorites, such as these:
"'O Holy Night"
"Jingle Bells"
"Let It Snow"
"I'll Be Home for Christmas"
"White Christmas"
6. Have a Neighborhood Christmas Party. Host a Christmas party to kickoff the holiday season and invite your neighbors. Ask each of your guests to bring a new unwrapped toy to donate to a charity that gives Christmas gifts to the needy. You'll be strengthening your bonds with your neighbors, celebrating the season, and giving some holiday cheer to kids in need.
7. Take in the Smells of Christmas. Christmas time is an incredible olfactory experience. Make sure that this year you take in all the scents that make up the holiday season. Here are some of the smells of Christmas:
The smell of fresh pine.
Roasting chestnuts.
Cinnamon.
Honey-glazed ham.
Orange and cloves.
Peppermint.
8. Bake Gingerbread Men. Christmas isn't complete without baking and eating at least one batch of gingerbread men. Gingerbread dough is made from flour, ginger, molasses, brown sugar, and cinnamon. Make sure to have cookie cutters shaped like little men, and icing to draw little faces and clothes on your gingerbread men. Of course, you can also make gingerbread ladies.
9. Make Gifts in a Jar. Gifts in a jar are all the rage, and for good reason. They're inexpensive, easy and fun to make, and they're always well received. Just get some nice jars–such as mason jars–and fill them with anything you can think of. Here are some ideas:
Create a journal jar by filling a jar with small pieces of paper, each one containing a journaling prompt. You can even add a nice journal and a pen with your gift.
Give them brownies in a jar. You can make these by layering all of the  ingredients that you need to make brownies in a jar. For example, the first layer is salt; then baking powder; then flour; then cocoa; then chocolate chips; last but not least, top it all off with walnuts.
Give them a sewing kit in a jar. Fill a jar with everything you would find in a sewing kit: a pin cushion; little scissors; spools of thread in different colors; needles and pins; and so on.
You can give gifts in a jar to anyone: teachers, neighbors, the mailman, other service providers, and so on.
10. Try Your Hand at a Holiday Craft. Buying Christmas ornaments is always fun. However, there's nothing better than making an ornament yourself, and then proudly displaying it on the tree or on the mantle, or even wearing your handiwork. Even if you're not crafty, there are lots of easy crafts you can try. Beaded safety pins with Christmas patterns are an easy holiday craft.
11. Watch Holiday Episodes of Your Favorite Sitcoms. Your favorite TV sitcoms almost certainly have at least one Christmas episode. My favorites are "The Christmas Story" from the Andy Griffith Show; "'Twas the Night Before Christmas" from The Honeymooners; and all the Christmas episodes from "Frasier".
12. Watch Christmas Cartoon Classics. Watching classic Christmas cartoons is a fun Christmas activity for the whole family. Christmas cartoon classics include "A Charlie Brown Christmas"; "How the Grinch Stole Christmas";  "Frosty the Snowman"; and "Garfield's Christmas Special".
13. Put Together Themed Stockings for Your Favorite People. There are few things as rewarding as spending the day putting together themed stockings for the most important people in your life. Do you have a little boy who loves trains? Get him a train quilted stocking, and then fill it with toys that are train-related.
Is your sister a bookworm? Get her a stocking decorated with books and fill it with all of the following:
An Amazon gift card (to buy books, of course);
A personalized bookmark;
The first book in a series you know she'll love;
A rolled up tote bag (to carry books);
A coffee mug with a Shakespeare quote on it; and so on.
14. Go Look at the Christmas Window Displays. Go to the major shopping street in your city, or visit the biggest mall in the area, just to look at the window displays. Stores go all out this time of year, and each window display is more magical than the one before. Many of the displays are even animated.
15. Go Christmas Camping. Camp out in front of your Christmas tree one night. Keep the tree lights on and read holiday stories. Make sure to eat holiday treats: Krispie Treat Christmas trees; chocolate dipped pretzels covered in red and green sprinkles; Christmas caramel popcorn; and so on.
16. Play Christmas Trivia. Get the family together and play Christmas trivia. Here are some sample questions:
What are the names of the three wise men said to have brought gifts to the baby Jesus?
What are the three gifts which are mentioned being given by the wise men?
Which animals does the Bible say were present at Jesus' birth?
17. Attend a Performance of "The Christmas Carol". Charles Dickens' novella, "A Christmas Carol", was first published in December 1843. It tells the story of an old miser named Ebenezer Scrooge and how he's finally filled with the Christmas spirit after a visit from the ghost of his former business partner Jacob Marley and the Ghosts of Christmases Past, Present and Yet to Come.
For most local theaters, "The Christmas Carol" is the crown jewel of the holiday season.
18. Have a Gift Wrapping Party. Do you have lots of gifts to wrap? Turn it into a party. Pick a date, gather gift-wrapping supplies and invite your friends to bring over the holiday gifts they need to wrap. Everyone has a great time and leaves with a holiday to-do checked off their list. Here are the supplies you should have on hand:
Rolls of holiday wrapping paper
Ribbons
Gift Tags
Scissors and tape
Gift trims
Pens and markers
19. Shop for An Ugly Christmas Sweater. The ugly Christmas sweater has become a ubiquitous feature of the holiday season. The tackier and the funnier your sweater is, the better. Think bold red and green; large depictions of snowmen, reindeer, and Santa; and pom-poms. If the sweater lights up and plays holiday music, that's even better.
20. Come Up with a New Family Tradition. Traditions and rituals keep us grounded, and some of the best traditions revolve around the Christmas holiday. Old family traditions bring back memories of childhood, and they help create that "warm" Christmas feeling. However, just as it's important to maintain old traditions, it's also fun to come up with new traditions.
One idea for a new tradition is the Christmas pickle. A decoration in the form of a pickle is hidden in the Christmas tree, and whoever finds it first on Christmas morning gets good fortune for the year to come. It'll get the kids to take the time to really look at the tree!
21. Have a Christmas Karaoke Night. Consider giving yourself or a loved one a karaoke machine as a Christmas gift. Open the gift early, stock up on Christmas karaoke music, and have a Christmas karaoke night. You can also choose to rent a karaoke machine or visit a karaoke bar.
22. Make a Christmas Piñata. Did you think that piñatas are just for birthdays? Think again. Make or buy a piñata in the shape of Santa, a Christmas tree, a candy cane, or a snowflake. Fill it with Christmas favors,  lottery tickets, Christmas candy, and so on.
23. Watch the Classic Claymation Christmas Specials. The stop-motion animation Christmas specials from the 1960s and 1970s are still some of the best holiday films that exist. These are the best four:
Rudolph the Red-Nosed Reindeer (1964)
Santa Claus Is Comin' to Town (1970)
The Year Without A Santa Claus (1974)
Nestor the Long-Eared Christmas Donkey (1977)
In addition, Will Vinton's A Claymation Christmas Celebration is also a lot of fun to watch. It was initially broadcast in 1987.
24. Have an Eggnog Tasting Party. For many, including myself, eggnog is synonymous with the holiday season. And what better way to discover the best eggnog to have during the holidays than to have an eggnog tasting party? Try different brands of store-bought eggnog.
In addition, you can make several batches of eggnog yourself and try adding different spirits to each batch. Although eggnog is traditionally made with rum, you can also make it with bourbon or brandy. You can also try white chocolate liqueur, Godiva chocolate liqueur, or come up with your own twist.
Gather all of the supplies that you'll need–such as punch glasses and tasting grids for taking notes–and make sure to have finger food.
25. Have a Christmas-themed Game Night. Family game night is always fun, and it's even more so in December when you get to play your favorite games, but with a holiday theme. There's everything from Christmas Bingo to Charlie Brown Christmas Uno. Here are some more Christmas-themed board and card games for the family:
Nightmare Before Christmas Scrabble
Christmas-opoly
Holiday Yahtzee
Conclusion
There you have it: 25 Christmas activities filled with holiday cheer. Which ones are you going to try this year?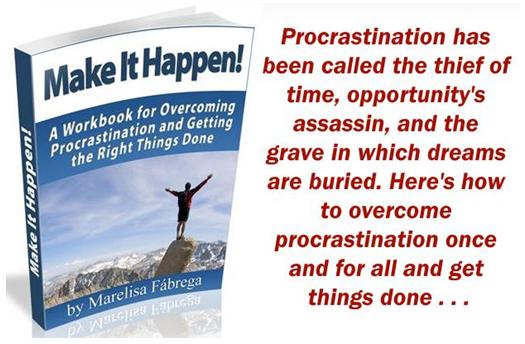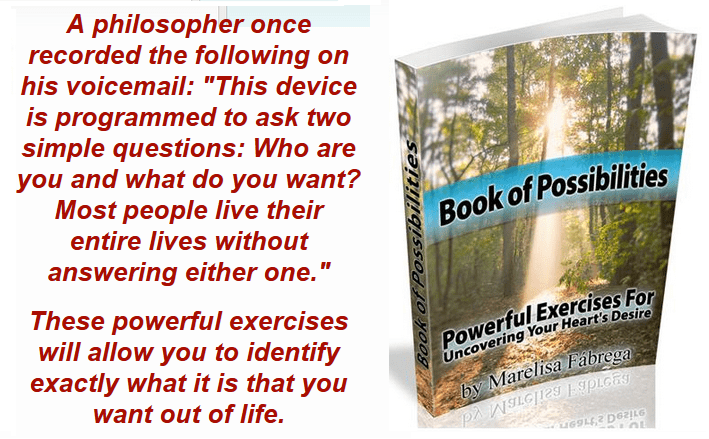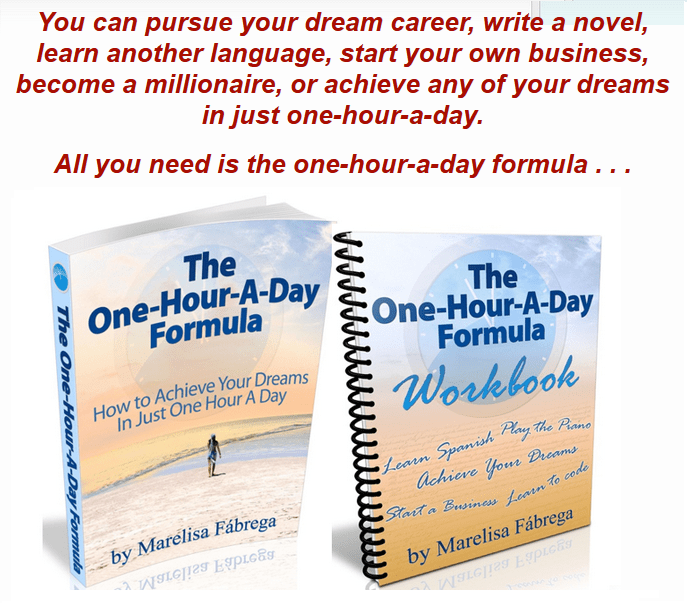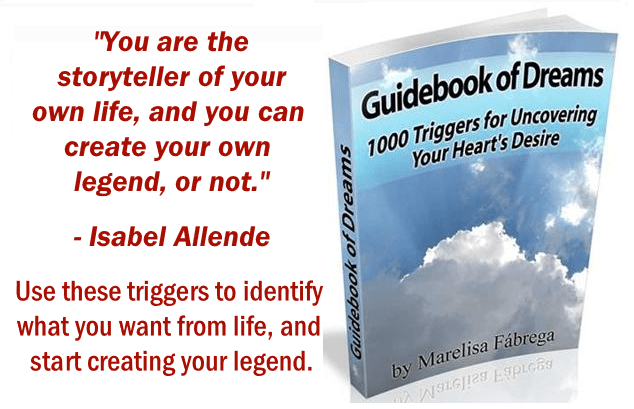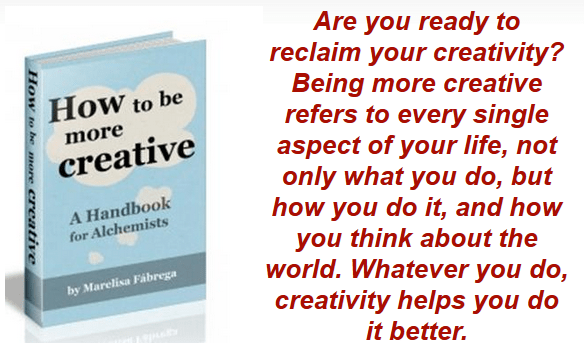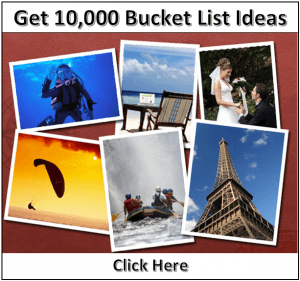 Related Posts: