Hi! If you're ready to start living your best life, become the best version of yourself and thrive, you're in the right place!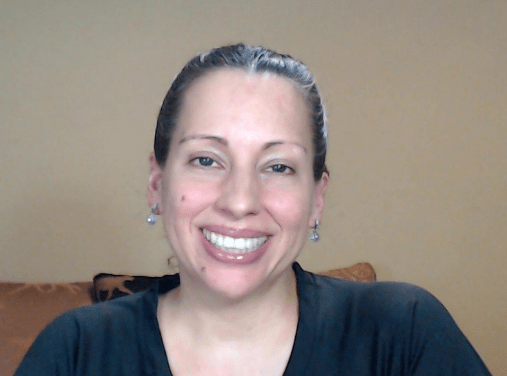 I'm Marelisa Fábrega, owner of "Daring to Live Fully". A few years ago I read a book called "The Art of Happiness – A Handbook for Life", written by psychiatrist Howard C. Cutler, which contains tips and advice from the Dalai Lama on how to be happy.
In that book I discovered that the Dalai Lama believes that we need to educate ourselves on how to be happy. He indicates that the more sophisticated a person's knowledge is about what truly leads to happiness and what doesn't, the more effective they will be in achieving happiness.
After reading this pearl of wisdom I decided that I was going to educate myself on how to live my best life. That is, I wanted to identify, understand, and implement the factors that lead to a great life. In addition, I wanted to share my findings with others. And that's what this blog is about.
If this blog had a life motto it would be: "Love yourself as you are, while striving to achieve your full potential."
So, Who Am I?
I'm a recovering lawyer — I hold a Bachelor of Science in Business Administration from Georgetown University in Washington, D.C., as well as a Juris Doctor from the Georgetown University Law Center.
I currently live in the Republic of Panama — which is where I'm originally from, although I've lived all over the world.
I consider myself to be a modern-day Renaissance woman, meaning I have a broad knowledge base, am skilled in different fields, and I love learning new things. I'm an entrepreneur, a writer and blogger, a runner, a meditator, an art and culture lover, a world traveler, an avid reader, a weightlifter, multilingual, an autodidact, and a learning expert.
I'm also also a Qigong and Reiki practitioner, a self-development aficionado, a bucket list enthusiast, a productivity ninja, and a MOOC devotee. If you would like to learn more about me, go ahead and visit my post "Reverse Bucket List: 50 Things I've Already Done".
Someday–many, many years from  now- when I'm lying on my deathbed, I want to be able to say: "I had a great life! I lived! I truly lived! And I did it my way."
This site is for people who want to:
Be happier — I'm constantly keeping up with the field of positive psychology and sharing my finding on this blog.
Stop procrastinating — procrastination can steal years from your life.
Be more productive and get more of the important things done.
Play and laugh more.
Bring more creativity into their lives.
Challenge themselves and expand their comfort zone.
Learn new skills.
Become more confident.
Achieve their goals.
Create positive habits.
Become more mindful and serene.
Be more authentic.
Does that also sound like you? Then I hope you'll join me on this journey by subscribing to Daring to Live Fully. Just enter your name and email address below:
In addition, you can get started by taking a look at the most popular posts on this site, which are listed in the sidebar to the right.
Finally, take a look at my products and buy any you like:
If you would like to contact me, I can be reached at the following email address: marelisafabrega at gmail.com. Before you contact me, please note the following:
I appreciate people wanting to write for my blog. However, I write all of the posts for "Daring to Live Fully" myself and I don't accept guest posts.
Please don't send me links to your stuff–infographics, blog posts you've published, YouTube videos you've created, and so on–and ask me to share them on my blog. I couldn't possibly accommodate all of the requests that I receive, so I don't accept any of them (I think that's a fair policy).
Otherwise, I'd love to hear from you. You can also connect with me on Twitter.
This blog has been featured in: Lifehack; Lifehacker; Problogger; The Change Blog; Pick the Brain; Dumb Little Man; The Huffington Post, and Write to Done.
Thank you for stopping by, and I hope you stay a while. 🙂
Live your best life,