Ninja Reading: A 6-Step Method for Radical Life Transformation Through Reading
Be mentored by Bill Gates, Benjamin Franklin, and Leonardo da Vinci; get an Ivy League education; learn any topic or skill from the world's foremost experts; and improve your life by 1000%. . . by reading the right way.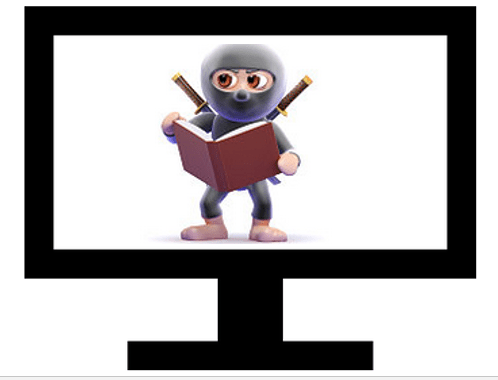 I'm Marelisa Fábrega, owner of the blog Daring to Live Fully. I've always loved reading. However, it was only recently that I realized that–although I enjoy the process of reading–I didn't have much to show for all the time and effort that I've devoted to reading.
That's when I sat down and started researching better ways to read. I conducted experiments based on the information I was gathering, and that's how I developed a 6-step reading method which I call Ninja Reading. That's when everything changed. I'm now using reading to radically tansform my life (plus, I can now recall almost everything that I read).

I'm in the process of creating a 6-module course to share my method with others. The course will contain the following modules:
Module I: Adopt the Reading Ninja Mindset
• Myth Busting: You Can Read 100+ Books This Year
• A Reading Strategy for Each Reading Task
• Develop the Mindset of Champions
Module II: Design Your Reading Curriculum
• Apply the Philosophy of a Famous 16th Century Frenchman
• Set Your Ninja Reading Goals
• Craft Your Reading Strategy
• How to Choose What Books to Read
• The 5-4-1 Rule
Module III: Create Your Ninja Reading Ritual
• Finding Time to Read
• Adopting the Reading Habit
• A Technique for Making Reading Addictive
Module IV: Apply the Ninja Reading Framework for Reading Smarter, Faster, and Better
• Selective Reading
• Exploratory Reading
• Fluent Reading
• Whole Brain Reading
• Meta-Reading
Module V: Activation and Implementation

How to Turn Nuggets Gleaned From Your Reading Into Action Steps
Apply What You Read to Transform Your Life
Module VI: A Plan for Using Books to Improve Your Life by 1000%
Plus Ten Bonuses
Bonus 1: Transcript Of All Course Videos
Bonus 2: Ninja Reading Spreadsheet – Keep Track of Your Reading
Bonus 3: Ninja Reading Template
Bonus 4: How to Build a Home Library
Bonus 5: How to Remember What You Read
Bonus 6: How to Read the Classics: Become Well-Read
Bonus 7: Strengthen Your Reading Muscles: Build Ninja-Like Focus and Concentration
Bonus 8: Reading to Learn – 32 Tips from The Science of Learning
Bonus 9: How to Become An Expert In Any Subject by Reading
Bonus 10: My Reading List
Sign Up Below to Be the First to Know When the Course is Ready!