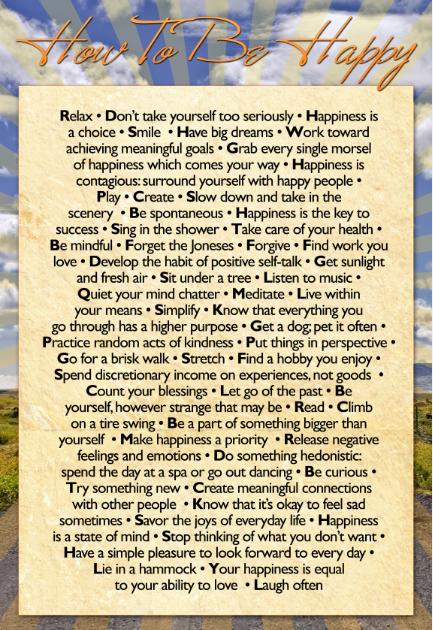 The image above is a poster that I made (it was originally a blog post). If you'd like a copy of the poster, you can get it on Zazzle.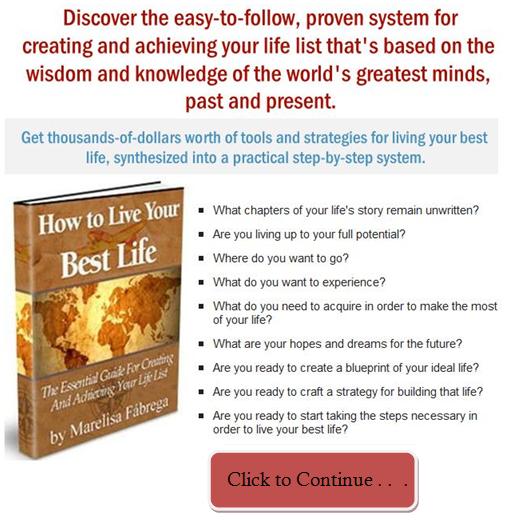 Related Posts:
1. Harvard's Most Popular Course: Tal Ben-Shahar On How to Be Happier
2. Srikumar Rao On Happiness – Four Exercises That Will Make You Happier
3. 65 Happiness Quotes
4. 75 Simple Pleasures – Enjoy the Little Things
5. Happiness Tips From the Dalai Lama
I Recommend: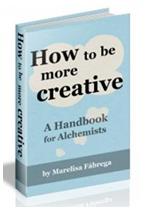 "How to Be More Creative – A Handbook for Alchemists" explains that creativity is not the sole domain of the arts but is important in any field. Whatever you do, creativity helps you do it better. Discover practical advice on how to be more creative in every life endeavor by reading my ebook.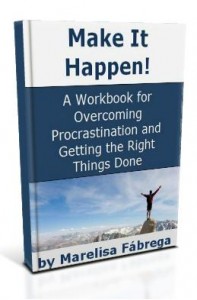 What important task or project have you been procrastinating on? Whether it's starting a blog, writing a novel, going back to school, decluttering your home, or starting an exercise program, my ebook, "Make It Happen! A Workbook for Overcoming Procrastination and Getting the Right Things Done", will help you get started and see the task or project through to completion.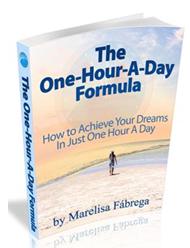 You can create a documentary, write a novel, simplify your life, start your own business, become a millionaire, or achieve any of your dreams in just one hour a day. My ebook "The One-Hour-A-Day Formula – How to Achieve Your Dreams In Just One Hour a Day" will show you how.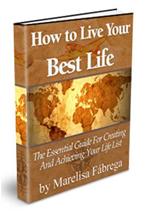 Imagine waking up each morning to a life that's centered around your life goals, instead of trying to fit what's most important to you into the nooks and crannies. "How To Live Your Best Life- The Essential Guide for Creating and Achieving Your Life List" will show you how.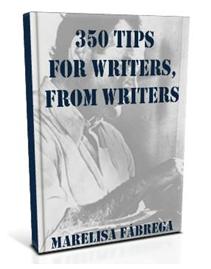 Many writers argue that the hardest part of writing is beginning. Others believe that ideas are easy, it's in the execution of those ideas that the hard work really begins. So, just how do you go about facing an empty page, coaxing your ideas into the world of form, and steering the end result toward shore? You can start with my ebook, "350 Tips For Writers, From Writers".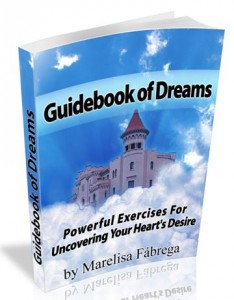 What do you want from life? Who do you want to be? What do you want to have? Where do you want to go? What do you want to experience? My ebook "Guidebook of Dreams: Powerful Exercises For Uncovering Your Heart's Desire" will help you find the answers to all of these questions.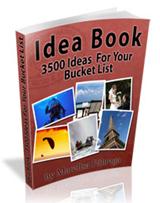 Creating a bucket list–which is essentially a list of your life goals–is an affirmation of yourself, of your life, and of your ability to choose. Discover lots of ideas to choose from, covering ten different life areas (including finances, personal development, spirituality, travel, and more), in my ebook "Idea Book – 3500 Ideas For Your Bucket List".
Did you enjoy this article? Subscribe to "Daring to Live Fully" by clicking here and get free updates.