I'm a big fan of using bucket lists as a personal development tool, and this blog is filled with bucket list ideas. Below you'll discover links to 525+ bucket list ideas.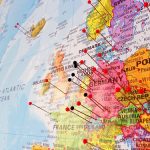 2000 Ideas For Your Travel Bucket List – How can travel be missing from your bucket list? In this post you'll discover travel ideas including everything from visiting Times Square in New York City, to exploring India's world-renown Taj Mahal.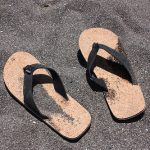 500 Ideas For Your Summer Bucket List – Collecting seashells at the beach, running through the sprinklers, eating watermelon …Don't let the lazy days of summer slip by without creating a summer bucket list!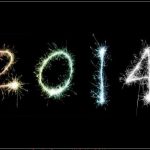 30 Ideas For Your 2014 Bucket List – At the end of each year I recommend a project for my readers to tackle for the New Year. This year I recommended that they create a bucket list, and I offered 30 ideas for my readers to take into consideration. However, only one of the ideas on the list is specifically tailored to 2014. All the rest can be done at any time.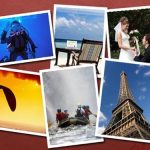 Bucket List Ideas – 10,000 Things to Do Before You Die – This is my famous Squidoo lens which has helped thousands of people get a jump-start on their bucket list. It contains ideas for several different life areas, including adventure, personal development, finances, travel, and so on.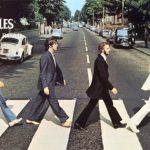 67 Ideas For Your "Just Because Bucket List" – There are some things that you want to do before you die "just because". It can be anything from creating a set of cards with inspirational sayings on them and leaving them in random places for strangers to find, to visiting Abbey Road in London, England, and re-creating The Beatles' iconic cover.
And, of course, you'll find the most complete bucket list in the world in my eBook, "Idea Book – 10,000 Ideas For Your Bucket List".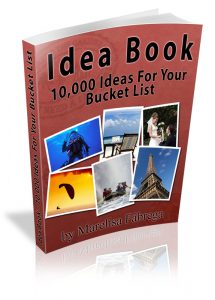 "Idea Book – 10,000 Ideas For Your Bucket List" has ideas to cover every aspect of your life. Inside you'll find the following:
10,000 Bucket List Ideas
Divided Into 14 Main Categories
Further Divided Into 650 Subcategories
1,130 Page PDF
2,500 Images
Practical Descriptions
Over 250,000 Words
Over 7,500 Links to Videos and Helpful Websites
You can read more about "Idea Book -10,000 Ideas For Your Bucket List" here.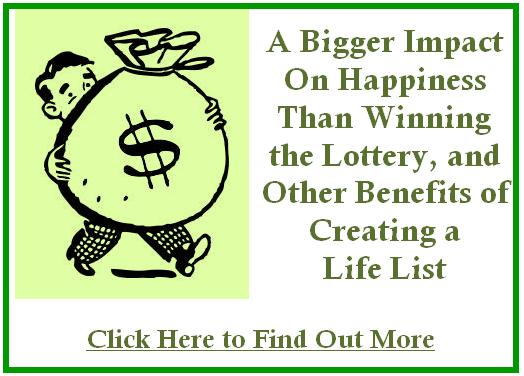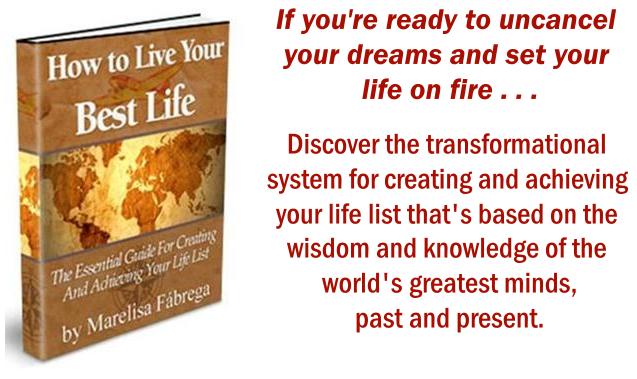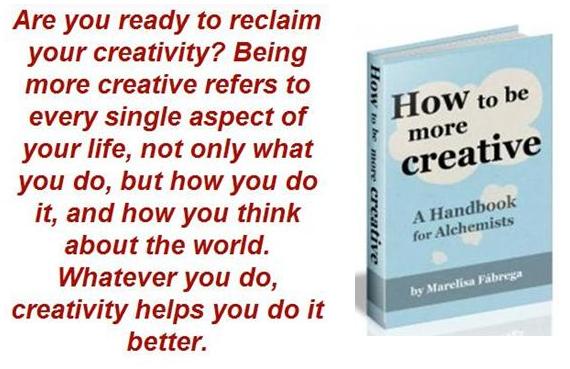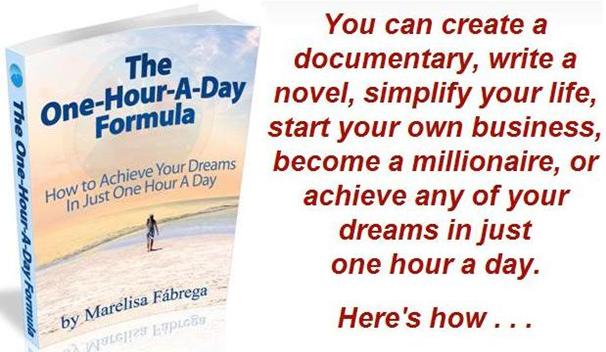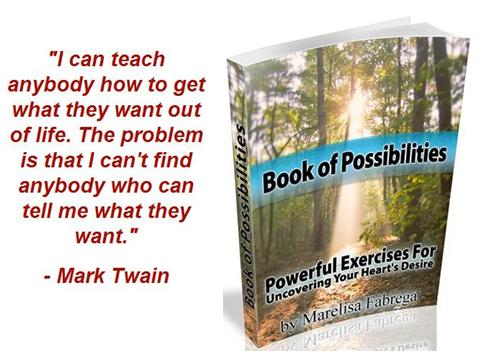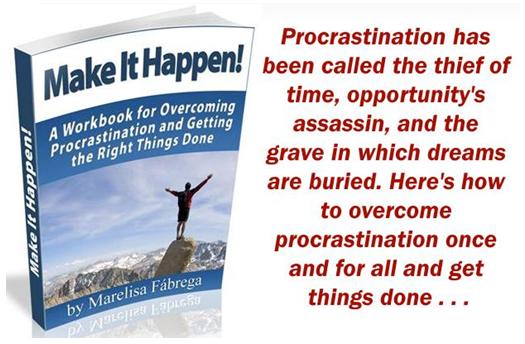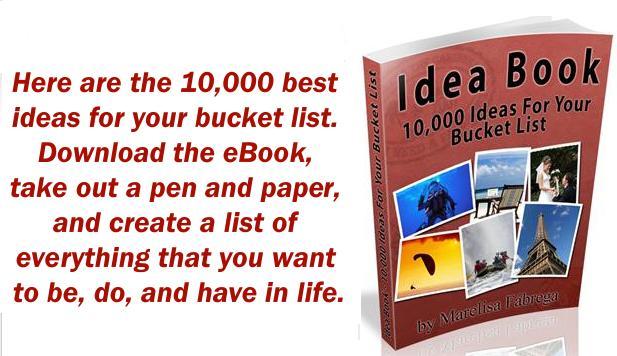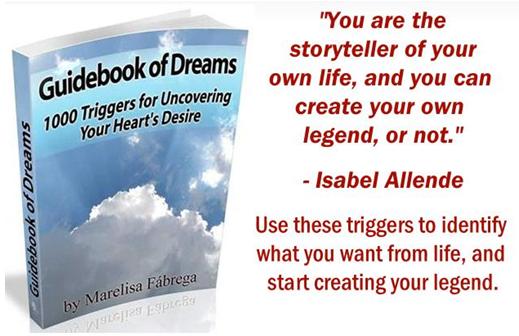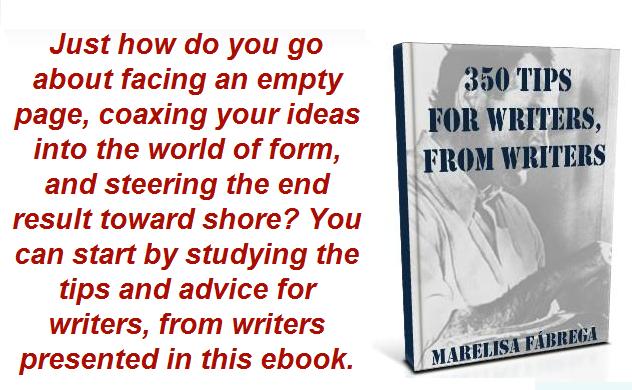 Related Posts:
Did you enjoy this article? Subscribe to "Daring to Live Fully" by RSS or by email, and get free updates.