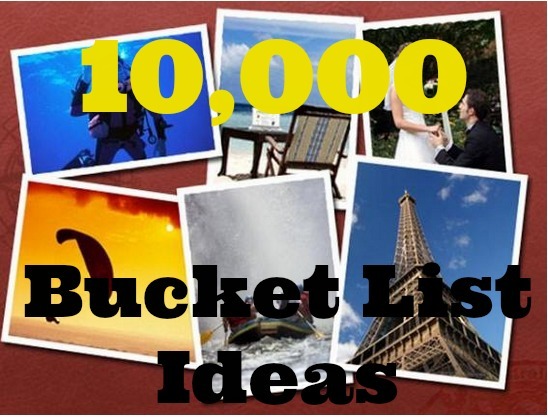 A bucket list is a list of everything that you want to be, do, have, and experience in life.
I'm a list fanatic; in particular, I'm a lover of bucket lists. If you want to live a life filled with achievement, success, fun, and adventure, you need to dream big. And, the first step to dreaming big, is to create a bucket list.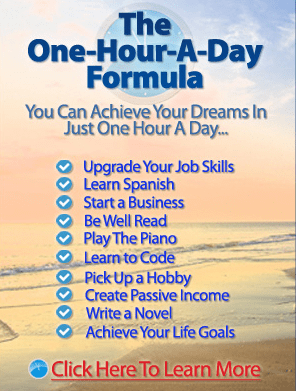 I created a bucket list with 10,000 items–collected in 18 different eBooks which make up the "Idea Book" series. The "Idea Book" series is the result of extensive research into everything from the best festivals on earth, to creating rituals for strengthening your family ties, and countless things in between. It's a cornucopia of ideas for you to pick and choose from in deciding what to do with your one wild and precious life (to borrow a phrase from Mary Oliver). The 78 bucket list ideas you'll find below were taken from the "Idea Book" series.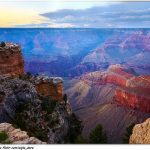 1. Visit the Grand Canyon. Visit the Grand Canyon in the state of Arizona in the US. Carved by the Colorado River, the Grand Canyon is over a mile deep.
In order to really experience the Grand Canyon, drive to the North Rim, 45 miles south of Jacob Lake. Then, hike the ten miles to the South Rim near Tusayan. This is called the Rim to Rim hike.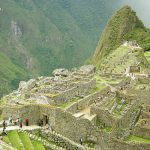 2. Visit Machu Picchu. Visit Machu Picchu located in the Cusco Region of Peru. Machu Picchu is a citadel of stone built by the Incas more than 500 years ago, nearly 8,000 feet up in the Andes.
The complex of palaces and plazas, temples and homes may have been built as a ceremonial site, a military stronghold, or a retreat for the ruling elite.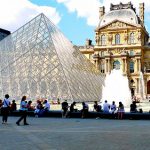 3. Visit the Louvre. Visit the Louvre Museum in Paris, France. It occupies over 650,000 square feet in the center of Paris. The Louvre houses one of the world's greatest art collections.
The collection spans over 6,000 years and is divided into 8 departments: Oriental Antiquities, Islamic Art, Egyptian Antiquities, Greek, Etruscan and Roman Antiquities and, for the modern period, Paintings, Sculptures, Art items, Prints and Drawings until 1848. Perhaps the most famous work of art in the Louvre is Leonardo da Vinci's the Mona Lisa.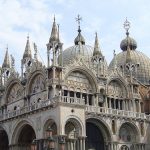 4. Visit St. Mark's Basilica. St. Mark's Cathedral is the most famous church in Venice, Italy, and one of the best known examples of Italo-Byzantine architecture. It's located at the eastern end of the Piazza San Marco, adjacent and connected to the Doge's Palace.
The basilica was built in 1063, a time during which Venice had become a powerful maritime republic. St. Mark's was built as a symbol of Venice's wealth and power. Golden Byzantine mosaics adorn the church's main portal, as well as the inside of each of the basilica's five domes. In addition, St. Mark's houses the relics of its namesake, the apostle Saint Mark.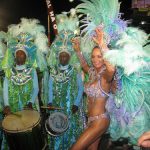 5. Go to Brazilian Carnival. Each year, right before Lent, people from all over the world descend upon Rio de Janeiro for festivities lasting four days and four nights. The Brazilian Carnival started as street festivities with groups of people parading down the streets playing music and dancing.
These parades then turned into a competition between the different Escolas De Samba–the samba schools–of which there are currently fourteen. The samba schools are community-based organizations that create the music, dances, costumes and world-renowned floats of the Carnival parade.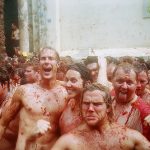 6. Go to La Tomatina. La Tomatina is a festival that is held in the town of Buñol in Valencia, Spain, in which participants—about 40,000 of them—pelt each other with tomatoes. It's held each year on the last Wednesday of August. This festival began in 1945; theories of how it got started include anti-Franco protestors, a fight between friends that escalated, and rough-play that erupted during a parade. Everyone ends up covered from head to foot in red mush.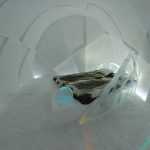 7. Stay at the Ice Hotel. Stay at the Ice Hotel in Jukkasjärvi, Sweden. Jukkasjärvi is a tiny town 200 km north of the Arctic Circle. The walls, fixtures, and fittings of this temporary hotel are made entirely of ice. It has to be rebuilt every winter.
Activities you can try while staying at the Ice Hotel include ice sculpting, ice fishing, husky sleighing, moose watching and going on a snowmobile safari.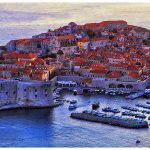 8. Visit Dubrovnik, Croatia. Visit the ancient walled city of Dubrovnik, Croatia, which was described by Lord Byron as "The Pearl of the Adriatic".
Dubrovnik is famous for its city walls, and the medieval Old Town Dubrovnik is a UNESCO heritage site. Also, climb to the summit of Mount Srdj to get gorgeous views (it's an easy two-hour climb).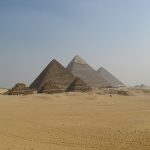 9. Visit the Pyramids of Giza. Visit the Giza Necropolis on the outskirts of Cairo, Egypt. This complex of ancient monuments includes the three pyramid complexes known as the Great Pyramids and the massive sculpture known as the Great Sphinx.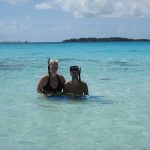 10. Go Snorkeling in Los Roques Archipelago. Go snorkeling in Los Roques Archipelago in Venezuela. The entire atoll, 80 miles north of Caracas, is a national park. Most of the islands of the archipelago–there are about 300 islands in total–are uninhabited, and are only accessible by boat from Gran Roque, the big island. The coral at Los Roques shelters plenty of flora and fauna, making it a premier snorkeling and diving location.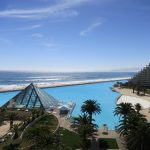 11. Swim in the World's Largest Swimming Pool. Swim in the largest swimming pool in the world at the San Alfonso del Mar Resort in Algarrobo, on Chile's southern coast. The pool is more than 1,000 yards long, covers 20 acres, has a 115-foot deep end, and holds 66 million gallons of water.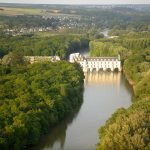 12. Fly in a Hot Air Balloon Over the Loire Valley. Fly in a hot air balloon over the Loire Valley in France. Located about 200 miles southwest of Paris, the Loire Valley stretches nearly 170 miles and boasts more than 800 castles and manor houses. In addition to getting a bird's-eye-view of the castles and manor houses, you'll be flying over vineyards, villages, and fields.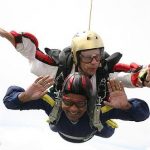 13. Go tandem skydiving. Tandem skydiving, or tandem parachuting, refers to a type of skydiving where a student skydiver is connected to a harness attached to a tandem instructor. Jumping out of a plane, free falling, then slowing down with a parachute is the thrill of a lifetime.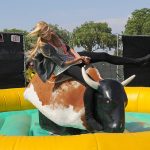 14. Ride a Mechanical Bull. Mechanical bulls were originally intended for rodeo competitors in training, but now you can readily find them in bars and restaurants. They've also become popular at parties and fairs. Put on a cowboy hat, clench your thighs, and hold on for dear life.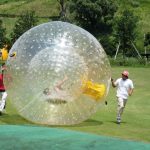 15. Go Zorbing. Zorbing is a recreational activity which involves rolling downhill inside an orb, generally made of transparent plastic. You have two options: Zydro, a sort of water-ride version of the Zorb, and Zorbit, the dry version.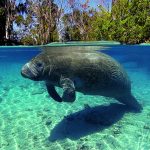 16. Swim With Manatees. Go snorkeling with manatees in Crystal River, Florida, US. Manatees, or sea cows, as they are sometimes called, are aquatic mammals that can grow to 13 feet and can weigh over 3,000 pounds. From November through March, Crystal River, 70 miles north of Tampa, is the epicenter of manatee-watching. Manatees are gentle and approachable.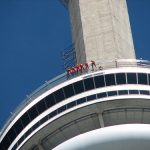 17. Edge Walk at Toronto's CN Tower. The CN Tower in Toronto, Canada, is the tallest free-standing structure in the Western Hemisphere. And now, you can walk around the circumference of the roof, from the outside. The EdgeWalk platform—from which you'll be dangling– is 1,168 feet/356m high.

18. Learn how to do a perfect push up. Push-ups are considered by many to be the ultimate barometer of fitness. Done properly, push-ups use muscles in the chest, shoulders, triceps, back, abs and even the legs.
Push-ups are performed in a prone position, lying horizontal and face down, raising and lowering the body using the arms. You can get very strong just using your own body weight for resistance. In addition, determine the number of push-ups you should be able to do based on your age and gender.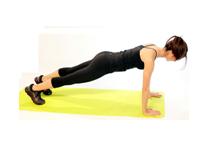 19. Be able to hold a plank for a minute. The plank tightens the deepest core muscles. It's a static exercise in which you use your arms to raise yourself off the floor and hold the whole body straight and rigid, like a plank of wood .
To do a plank, start in a push-up position, palms under the shoulders, feet hip-width apart, and toes tucked. Push up so that your arms are straight and you back is flat. Hold that position for one minute.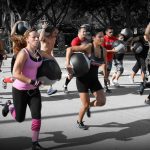 20. Try CrossFit. CrossFit is a mix of aerobic exercise, body weight exercises, gymnastics, and weight lifting. It's along the lines of circuit training. Brad Pitt reportedly uses this interval training to get in shape for movie roles. Other celebrities who stay in shape with CrossFit include Jessica Biel and Vanessa Hudgens.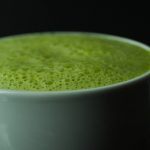 21. Start drinking green tea on a regular basis. Studies have found an association between consuming green tea and a reduced risk for several cancers, including, skin, breast, lung, colon, esophageal, and bladder.
In addition, there are many health benefits to drinking matcha, which is the finely ground green tea used in Japanese tea ceremonies. Matcha has been found to prevent cancer and heart disease, and to slow down aging. It also provides an energy boost, so it's a good substitute for your afternoon coffee.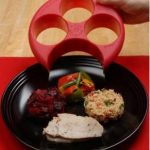 22. Use portion control for weight loss. Portion control is understanding how much a serving size of food is and how many servings of each type of food—carbohydrates, protein, fats, and so on—you should have each day.
Portion sizes can be estimated by using objects as a point of reference. For example, (cooked) meat the size of a deck of cards is equivalent to 25g of protein. Adult men need about 56 grams of protein a day, and adult women need about 46 grams of protein a day.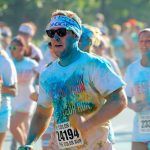 23. Do a Color Run. Do a 5k color run. A color run, also known as "the happiest 5K on the planet", is an un-timed race in which thousands of participants are doused from head to toe in a different color at each kilometer. You start out dressed all in white and end up covered in a hue of different colors.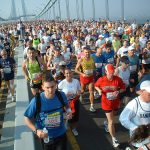 24. Run the New York Marathon. Run the New York Marathon, an annual marathon that courses through the five boroughs of New York City. It's one of six World Marathon Majors. Runners finish at Central Park, amidst changing leaves and cheering fans.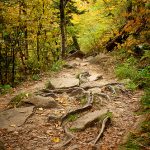 25. Hike the Appalachian Trail. Hike the Appalachian Trail, a 2,184 mile long public footpath which traverses lands of the Appalachian Mountains in the eastern United States. It extends between Springer Mountain in Georgia and Mount Katahdin in Maine. The trail passes through the states of Georgia, North Carolina, Tennessee, Virginia, West Virginia, Maryland, Pennsylvania, New Jersey, New York, Connecticut, Massachusetts, Vermont, New Hampshire, and Maine.
The majority of the trail is in wilderness, although some portions traverse towns, roads and cross rivers. The journey can be taken all at once in about five months, or it can be broken down into chunks and done two weeks here, a month there, and so on.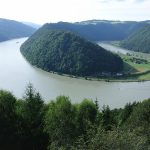 26. Cycle Down the Danube Bike Trail. Cycle down the Danube Bike Trail, a bicycle trail along the Danube, Europe's second longest river. The trail runs from the source of the Danube in Germany to its mouth in the Black Sea, which is about 1,800 miles. It passes through the following European countries: Germany, Austria, Slovakia, Hungary, Croatia, Serbia, Romania, Bulgaria and Ukraine.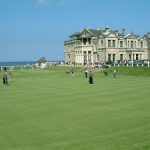 27. Play the Old Course at St. Andrews. St. Andrews in Fife, Scotland has seven courses, the oldest of which is the Old Course. The Old Course at St Andrews is considered by many to be the "home of golf" because the sport was first played on the Links at St Andrews in the early 1400s. Hitting off the first tee on the Old Course is one of the most special and rewarding things a golfer can do in their lifetime.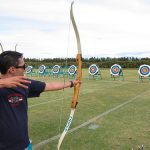 28. Learn Archery. Learn archery, the sport of shooting at a target with a bow and arrow. The bow and arrow have been around for thousands upon thousands of years. If you're a hunter, you can use archery for hunting. If you're not a hunter, but want to shoot solely for competition and recreation, there are many events you can participate in. Traditional archery clubs across the world have regular competitions and events you can get involved in.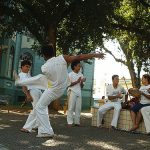 29. Learn Capoeira. Learn Capoeira, a Brazilian martial art that combines elements of fight, dance, and rhythm. It's a conversation through movement. Capoeira was developed by Africa slaves in Brazil in the 1600s. Those who practiced Capoeira, which was a series of self-defense moves including kicks and chops, were punished by the owners of the sugar cane fields. Therefore, Capoeiristas learned to camouflage the forbidden fight with singing and clapping as though it were simply entertainment.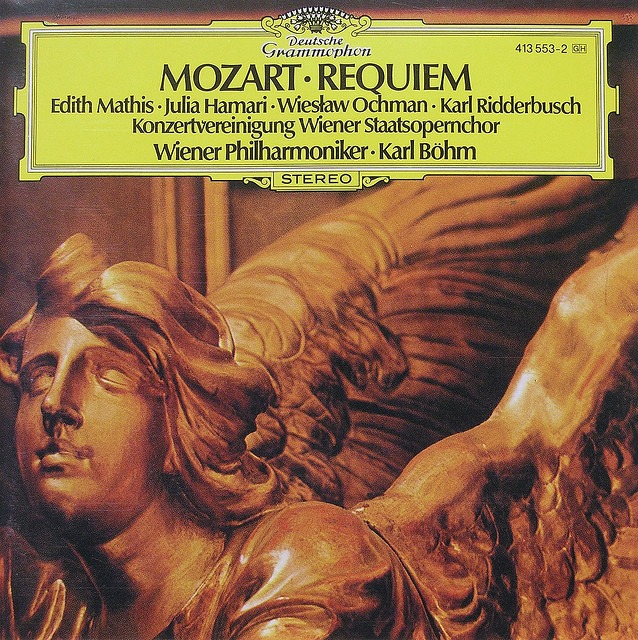 30. Build a Classical Music Library. Although, at first, building a classical music library can be daunting–after all, the genre of classical music spans over 600 years–you can start small. Find a reliable list of the top 10 classical music CDs. Another approach is to find a list of the top ten classical music composers, and look for the best CD for each one. You can then gradually build from there until your collection includes at least 100 of the best classical music recordings of all time.
31. Learn to Read Sheet Music. Music is written on five parallel lines which are a called a staff. In addition, notes are small bits of sound, similar to a syllable in spoken language. The up and down axis of the staff tells the musician the pitch of the note–or, what note to play. The left to right axis tells the performer the rhythm of the note–or, when to play it.
Pitches are named after the first 7 letters of the alphabet: A, B, C, D, E, F and G. On the staff, every line, and every space between the lines, represents a separate pitch. Some more elements that you need to know in order to be able to read music are clefs, beat, bar lines, and time signature.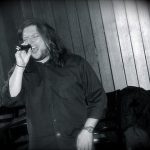 32. Sing Karaoke. Karaoke is a form of entertainment in which amateur singers sing along with recorded music–with the voice of the lead singer taken out–and a microphone. The music is typically a well-known song. The lyrics usually appear on a screen to help guide the singer.  There are karaoke bars and lounges all over the US, as well as Asia and other parts of the world.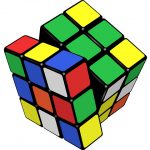 33. Solve a Rubik's Cube. The Rubik's Cube hit the mainstream in the 1980s. Although it's been around for a while, this 3D puzzle is still going strong. The classic Rubik's Cube is a square that measures 2.25 inches (5.7 centimeters) on each of its six sides. Each of the six faces is covered by nine stickers; in addition, all of the stickers on each face are of the same solid color. An internal pivot mechanism enables each face to turn independently, thus mixing up the colors.
You solve the puzzle by returning each face to one color. The Rubik's Cube has been perplexing both kids and adults for over three decades, and solving one will give you a great sense of accomplishment.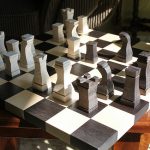 34. Learn to Play Chess. Chess is a game of strategy which can be played by people of all ages. Studies have concluded that playing chess raises IQ scores, strengthens problem solving skills, enhances memory and fosters creative thinking. In addition, it's not just for the academically-minded; chess can be played at many different levels.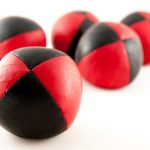 35. Learn to Juggle. Juggling is a great combination of physical activity, brain stimulation, and visual stimulation. Not only is juggling entertaining, but it also helps to improve focus and coordination. Juggling can even be used as a method of active meditation, since the concentration required for juggling can help you to quiet down your inner mind chatter and focus on the present moment.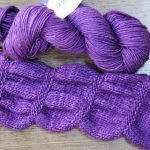 36. Learn to Knit. Knitting is a craft which involves using two needles and yarn or thread to make a knitted fabric which can take the shape of a sweater, hat, mittens, scarves, and so on. You can learn to knit online or you can look for a knitting workshop near your home.
Although knitting is usually associated with older ladies, the truth is that there are people of both genders and all ages who love to knit.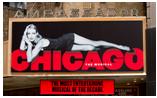 37. See the Musical "Chicago". Attend a performance of "Chicago" a musical with music by John Kander, lyrics by Fred Ebb and a book by Ebb and Bob Fosse. Set in Prohibition-era Chicago, the musical is based on a play of the same name written by reporter Maurine Dallas Watkins. Watkins was assigned to cover the 1924 trials of murderesses Beulah Annan and Belva Gaertner for the Chicago Tribune. The characters of Roxie Hart and Velma Kelly are based on these two women.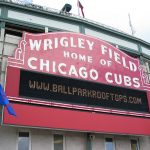 38. Watch a Baseball Game at Wrigley Field. Wrigley Field–located in Chicago, Illinois, and home of the Cubs–is one of the most iconic baseball stadiums in the US. The famous field turned 100 years old in 2014. Every baseball fan should make the pilgrimage to Wrigley at least once in their lifetime.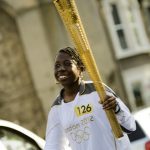 39. Attend the Summer Olympics. The Summer Olympics is an international sporting event which is held every four years during the Summer months of the Northern Hemisphere.
The 2016 Summer Olympics will be held in Rio de Janeiro, Brazil. The 2020 Summer Olympics will be held in Tokyo, Japan.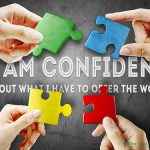 40. Become More Confident. The impact that confidence has on your ability to succeed in life and on your level of happiness cannot be overstated. Get your mojo working by taking responsibility for everything that happens to you, deciding what you want and creating a plan to get it, and knowing that you have the ability to face whatever comes. Then get out there and work your stuff.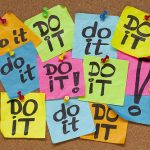 41. Stop Procrastinating. Procrastination has been called the thief of time, opportunity's assassin, and the grave in which dreams are buried. Fortunately, procrastination is not a character trait, but a habit. And just as you learned the habit of procrastination, you can unlearn it. Make better use of the time that you have by overcoming procrastination.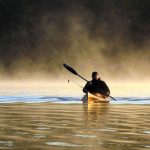 42. Become an Early Riser. There are many benefits to becoming an early riser, including watching the sun rise, getting some early morning exercise, being able to work on a project just because it's important to you before the day officially gets started, and so on. Becoming an early riser is one of the best habits you can adopt. Studies show that early rises are happier, healthier, more proactive, and more productive than their late rising counterparts.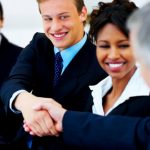 43. Acquire Conflict Resolution Skills. Conflict is a part of life; after all, people can't be expected to agree on everything. The question is whether conflict–when it arises–will be resolved effectively or lead to discord. Having the ability to resolve disagreements rationally and settle disputes amicably will make you happier and more successful.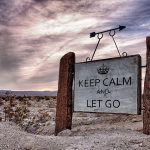 44. Release the Past. Most of us are haunted by the ghosts of our past: that opportunity that we let slip by; those kids who bullied us in the playground; that love interest who treated us badly; that professor who graded us unfairly; and so on. In order to be happy in the present, we each need to release the ghosts of the past.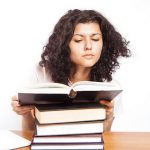 45. Develop a General Knowledge of Important Topics. Can you find Algeria on a map? The War of 1812 was fought between what two countries? Who wrote "Crime and Punishment"? What is Existentialism? While you only need to become an expert in one area, everyone should have a grasp of important topics such as philosophy, geography, literature, and history.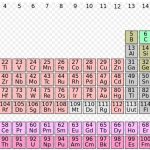 46. Memorize the Periodic Table of Elements. The periodic table is a table of the 118 chemical elements in which the elements are arranged by order of atomic number. The standard form of the table consists of a grid of elements laid out in 18 columns and 7 rows, with a double row of elements below that.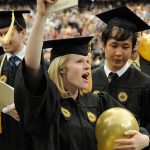 47. Get a PhD. Get a PhD and master a specific subject thoroughly. By getting a PhD you'll be joining the intellectual elite. At the same time, you'll become more critically sophisticated in your area of expertise.
If you love intellectual stimulation and exploring new areas of knowledge in your field, then getting a PhD should definitely be on your bucket list.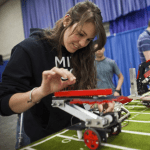 48. Get an Engineering Degree at MIT. The School of Engineering at the Massachusetts Institute of Technology–located in Cambridge, Massachusetts, USA– has one of the best engineering programs in the world. Engineering degrees offered by MIT include Aerospace Engineering, Biological Engineering, Chemical Engineering, Civil Engineering, Computational Science and Engineering, and so on.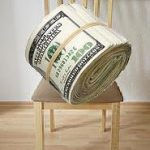 49. Create a Source of Passive Income. Passive income involves making an initial investment of time and/or money in order to set up a service or create a product. Eventually you reach a point at which the passive income stream gets activated and there is very little work required on your part to keep it going.
One way to create passive income is to come up with an idea, get a patent for it, and license it out in exchange for royalties. Another source of passive income is royalties from a book. In addition, many people start a blog and monetize it in such a way that it creates passive income for them.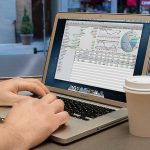 50. Invest In the Stock Market. Stocks are a part, if not the cornerstone, of nearly any investment portfolio. Begin by educating yourself on how to invest in the stock market and try trading stocks on paper before actually trading stocks with real money. Once you feel that you understand how it's done, create a small stock portfolio and build from there.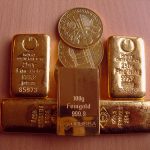 51. Invest in Gold. Invest part of your portfolio in gold. Traditionally, investing in gold has been used as a hedge against inflation. There are many different ways to invest in gold. One option is to buy bullion or gold coins. Other options include investing in gold mining stock or in a gold mutual fund.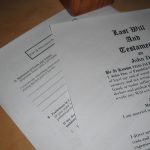 52. Prepare a Will. A last will and testament is a legal document that dictates what happens to your estate once you pass away. Having one ensures that your assets will be distributed according to your wishes when you die. You should get this done as soon as possible since the reality is that you never know when you're going to need it.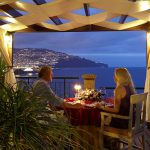 53. Have a Romantic Dinner on a Rooftop. One of the most romantic dates you can have–with someone you're dating or with your spouse–is a rooftop date. There are several ways to accomplish this. One way is to find a restaurant with rooftop seating. An even better option is to set up some patio furniture on the roof of your house (if you have a flat roof) or on your building's rooftop if you have access to it. Don't forget a string of white Christmas lights, a CD player, great food, and wine.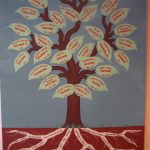 54. Create Your Family Tree. A family tree is a tree that maps lineage. You can start with the oldest known generation and work forward, or start with the current generation and work back as far as you can. A family tree can help create a sense of heritage and a sense of roots and belonging. Creating a family tree can also help you to learn more about your ancestors. You can create your family tree on paper or online.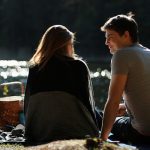 55. Go on a Romantic Picnic. Take a large thermos and fill it with cold lemonade; pack some fried chicken and crispy churros coated in cinnamon in a picnic basket. Then, head out to the beach or to the lake with your significant other and have a romantic picnic at the water's edge. Or, you can just have a picnic at the park or in your backyard.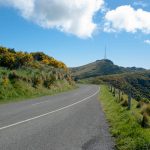 56. Go On a Road Trip with a Friend. Sometimes you just have to hit the open road. Enlist your best friend, or your closest two or three friends in the world. Then, get out there and make some great memories. Have a plan, but don't make it too rigid. In addition, make sure that you stack up on CDs, have lots of road games ready, and take lots of pictures. Make it a trip to remember!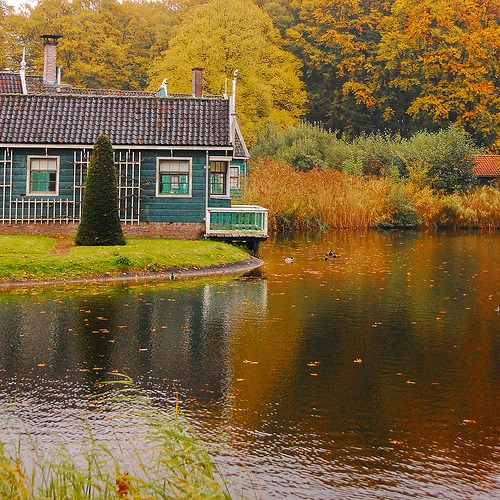 57. Live In a House By a Lake. Live in a house by a lake and enjoy the views–including wildlife, watching the sun rise over the lake, and seeing the moon's reflection on the water at night. In addition, there are many activities you can engage in if you live next to a lake, including fishing, swimming, and canoeing.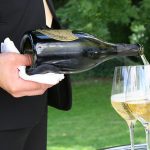 58. Drink a $1000 Bottle of Champagne. You know you've hit the big time when you can afford the luxury of drinking a $1000 bottle of champagne. Three possibilities–depending on the size and grade– include Armand de Brignac Ace of Spades, Dom Perignon and Cristal. At some clubs you'll even have an acrobat bring you the bottle as they hang from the ceiling. Be sure to drink the bottle instead of spraying champagne on your friends.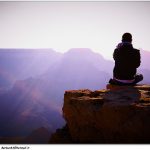 59. Take Up Mindfulness Meditation. Mindfulness meditation — a practice that encourages focusing attention on the present moment — has many benefits. These benefits include lower stress levels, increased focus and concentration, increased creativity, and an improvement in emotional stability. If you've never meditated before, one easy way to get started is by counting 100 breaths. Just breath in and out 100 times and, as you do so, count each breath. Try not to think of anything else as you breathe.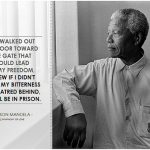 60. Learn to Forgive. In order to live your best life you should consider forgiving those who have wronged you–whether you've experienced rejection, ridicule, deception, or abuse–, and clearing out the mental clutter that comes from holding on to grudges and resentments. When you refuse to let go of hurts from your past, you're keeping yourself imprisoned. In addition, the person whom you hurt the most by holding on to resentment and anger is yourself.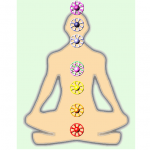 61. Align Your Chakras. Chakras are energy centers found throughout the body. There are seven major chakras: the Root Chakra, the Sacral Chakra, the Solar Plexus Chakra, the Heart Chakra, the Throat Chakra, the Third-Eye Chakra, and the Crown Chakra.
When your chakras are out of balance, this can have a profound impact on your physical, emotional, mental, and spiritual health. A healer trained in manipulating the flow of energy can assist you in getting misaligned chakras back to functioning properly.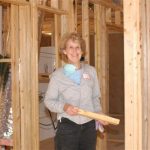 62. Build a Habitat for Humanity Home. Habitat for Humanity builds "simple, decent, and affordable" housing in order to address the issue of poverty housing all over the world. Their mission statement is the following: "Seeking to put God's love into action, Habitat for Humanity brings people together to build homes, communities and hope". Homes are built using volunteer labor. You can choose to donate your time or money.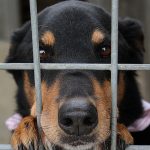 63. Volunteer At a Dog Shelter. There are many ways in which you can help out a dog shelter. You can donate dog food and treats, as well as grooming supplies and leashes. In addition, you can volunteer to walk the dogs, clean their cages, and become a foster care provider for animals the shelter doesn't have room for.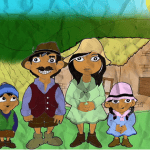 64. Make a Kiva Loan. Kiva allows people to lend money via the Internet to low-income entrepreneurs around the world. For example, you can choose to donate $25 so that Pedro–a farmer in Bolivia–can buy a tractor for his coffee growing business. Once 100 people have each donated $25 to Pedro, he can buy the tractor and make his business grow. Then, he can pay back the loans.
That is, you get your $25 back. You can choose to re-donate your $25 through Kiva to someone else who needs a loan, or you can choose to withdraw your money.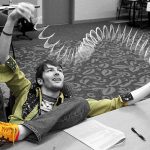 65. Have More Fun at Work. Research shows that a fun work environment leads to increased productivity and creativity, as well as an increase in employee morale. A fun work environment is one in which formal and informal activities occur regularly that are designed to uplift people's spirits and remind people of their value to their managers, their organization, and to each other. Introduce an initiative to bring more fun, play, and creativity to your work.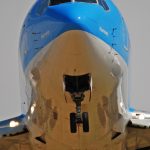 66. Get Paid to Travel. Get a job that allows you to travel. This could mean getting a job in the travel industry, such as working as a pilot, a flight attendant, a travel agent, or a tour guide. Other options include archaeologist, English teacher, journalist, or working aboard a cruise ship.
In addition, you could start a travel blog or work for a company that publishes travel magazines or travel books.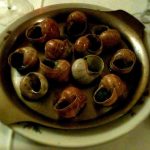 67. Escargot. Escargot is a dish of cooked land snails associated with French cuisine. They're usually served as an appetizer. The most common way to prepare escargot is to cook them with butter, garlic, and parsley.
Escargot is served in a snail dish with snail tongs and a slender two-pronged snail fork. Use the tongs to grip and hold the the shell in place with one hand. Then, with your other hand, use the snail fork to pull out the meat.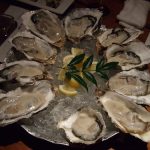 68. Raw Oysters. Oysters range from very salty to mild, and from firm to soft. It depends on where they come from. They can be eaten as is–without adding a thing–, or you can add lemon, cocktail sauce, or even a few drops of hot sauce.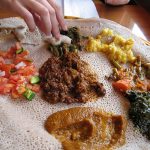 69. Ethiopian Cuisine: Ethiopian cuisine characteristically consists of spicy vegetables, pastes, and meat dishes served atop an injera–a large sourdough flatbread which is about 20 inches in diameter. Ethiopians eat with their right hands, using pieces of injera to pick up bites of food.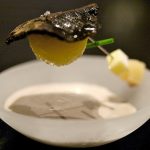 70. Black Truffle: Black truffles are mushrooms that grow underground and must be hunted (by pigs or trained dogs). They grow on the roots of truffle oaks and, to date, no one has been able to cultivate them.
Black Truffles are incredibly expensive and are generally used in goose liver pates, in sauces, omelets, scrambled eggs, compound butters, and baked in puff pastry.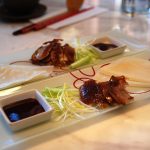 71. Peking Duck: Peking duck is a delicacy from Beijing, China. Ducks are bred specifically for this dish. One of the most important aspects of Peking Duck is the skin, which has to be thin, crispy, and deep brown.
The duck is served with thin pancakes. To eat, spread a little hoisin sauce on each pancake, add some duck and sprinkle with shredded spring onions.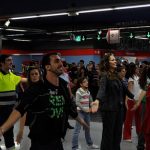 72. Be Part of a Flashmob. A flashmob is a group of people who assemble suddenly in a public place–such as a park or a train station–, perform a seemingly pointless act, and then they disperse. Flashmobs are about artistic expression and having fun. Most flashmobs dance in sync or sing a song.
73.

Ride a Segway. A segway is a two-wheeled personal transportation system with an electric motor. You command the Segway to go forward by shifting your weight forward on the platform, and backward by shifting your weight backward. Segways are popular in tours, and many cities offer Segway safaris.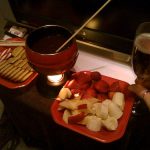 74. Have Chocolate Fondue. Find a great chocolate fondue recipe online, take out your fondue set, and choose your dippables. Almost anything can be dipped in chocolate. You can try dipping pound cake, fresh fruit, marshmallows, pretzels and biscotti.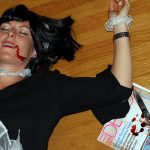 75. Attend a Murder Mystery Dinner. Murder Mystery is a popular theme for parties. Each guest is assigned a role, or character. During the dinner all the guests ask each other questions to learn more about the characters each one is playing. At some point during the evening the person who was assigned the role of victim will be found "dead", and everyone else has to try and guess who the murderer is.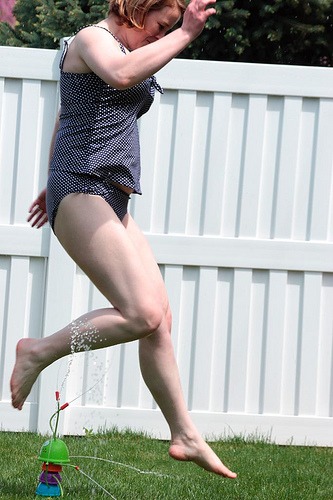 76. Run through the sprinklers. Put on your bathing suit and run through the sprinklers. Just turn on the sprinkler and proceed to run through over and over again until the cold water from the hose finally manages to cool you down from the summer heat. An added benefit is feeling the wet grass beneath your bare feet.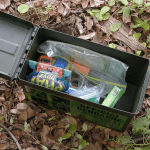 77. Go geocaching. Go geocaching — an outdoor recreational activity in which participants use a GPS receiver and other navigational techniques to look for containers called "geocaches".
Geocaching is a sport that combines technology and adventure. Once you find the container you log in your visit and you have the option of trading one of the "goodies" in the container with one of your own. Just visit geocaching.com to participate.
78. Have fun with a slip-n-slide.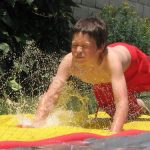 Get a slip-n-slide– a long sheet of thin plastic flanked by tubes on both sides to which you can attach a garden hose to make it wet and slippery. You just run, jump on the slip n slide, and slide on the slippery surface.You can also create a homemade slip-n-slide.
An alternative to water is to use shaving cream.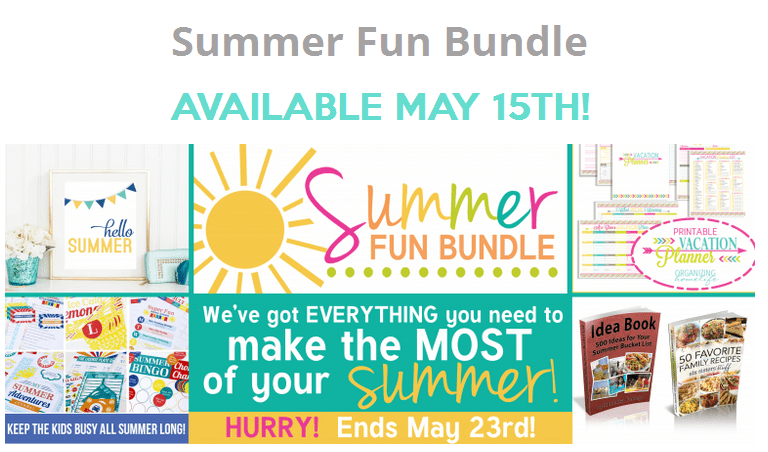 Conclusion
The 78 bucket list ideas above are just the tip of the iceberg. You can get all 10,000 bucket list ideas in the "Idea Book" series. Start creating, and achieving, your bucket list today!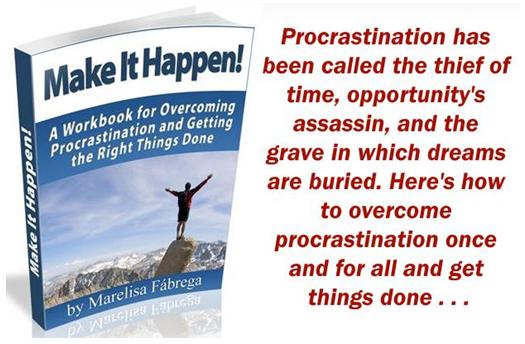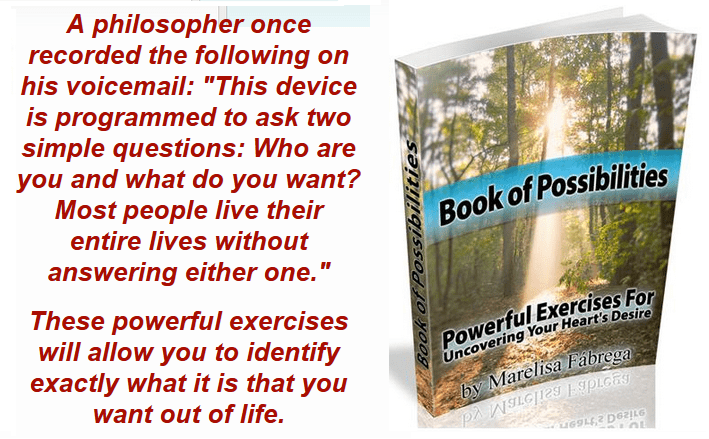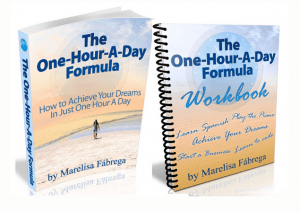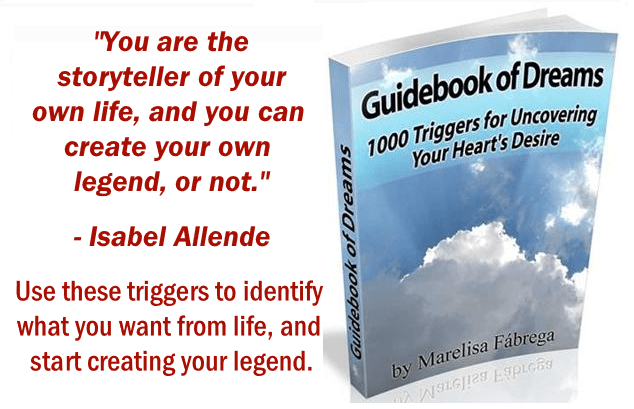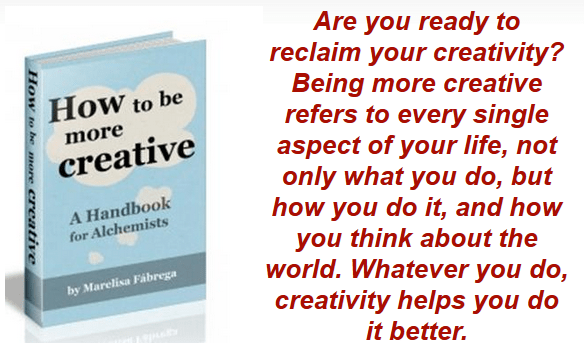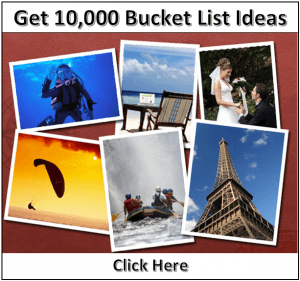 Related Posts: