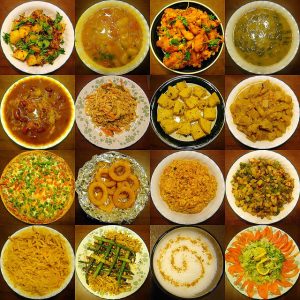 One category of items that should definitely be on your bucket list is the food and drinks you would like to try before you die. After all, eating is one of life's greatest pleasures. In addition, one of the best ways to experience the culture of a country is through its food. Finally, there's no better way to spend time with others than to share a meal.
The 16 ideas below were taken from my eBook, "Idea Book – 300 Ideas For Your Food Bucket List".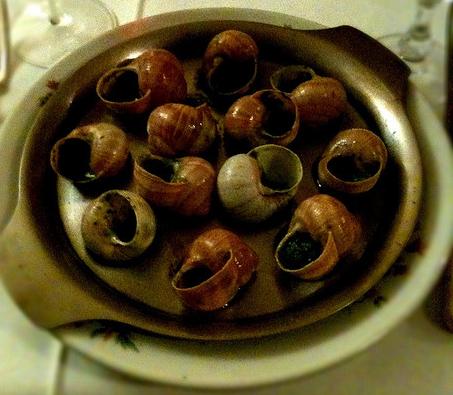 1. Escargot. Escargot is a dish of cooked land snails associated with French cuisine.  They're usually served as an appetizer. The most common way to prepare escargot is to cook them with butter, garlic, and parsley.
Escargot is served in a snail dish with snail tongs and a slender two-pronged snail fork. Use the tongs to grip and hold the the shell in place with one hand. Then, with your other hand, use the snail fork to pull out the meat.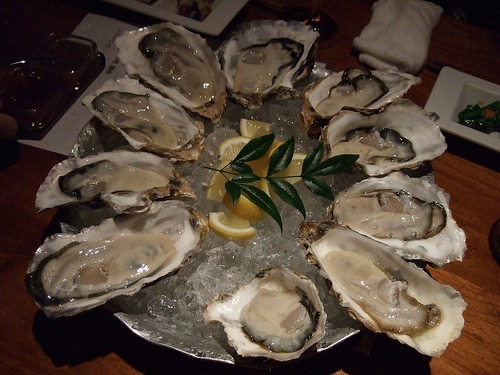 2. Raw Oysters. Oysters range from very salty to mild, and from firm to soft. It depends on where they come from. They can be eaten as is–without adding a thing–, or you can add lemon, cocktail sauce, or even a few drops of hot sauce.
Take the oyster fork and make sure that the oyster is detached from the shell. Then put down your fork, pick up the shell, and slurp down the oyster from the wide end. Chew it once or twice before you swallow it.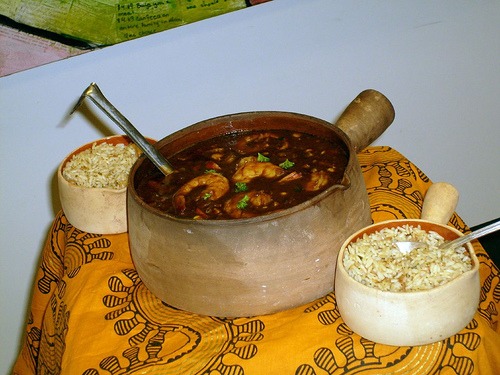 3. Gumbo. Gumbo is a type of spicy stew typical of the state of Louisiana in the US. It originated with the Louisiana Creole people in the 18th century.
Gumbo consists basically of broth, a thickener, and seafood, chicken, red meats (including sausages), or pork. Seasoning vegetables are also added. It's traditionally served over rice.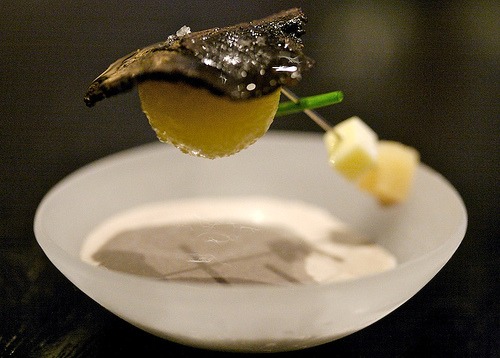 4. Black Truffle: Black truffles are mushrooms that grow underground and must be hunted (by pigs or trained dogs). They grow on the roots of truffle oaks and, to date, no one has been able to cultivate them.
Black Truffles are incredibly expensive and are generally used in goose liver pates, in sauces, omelets, scrambled eggs, compound butters, and baked in puff pastry.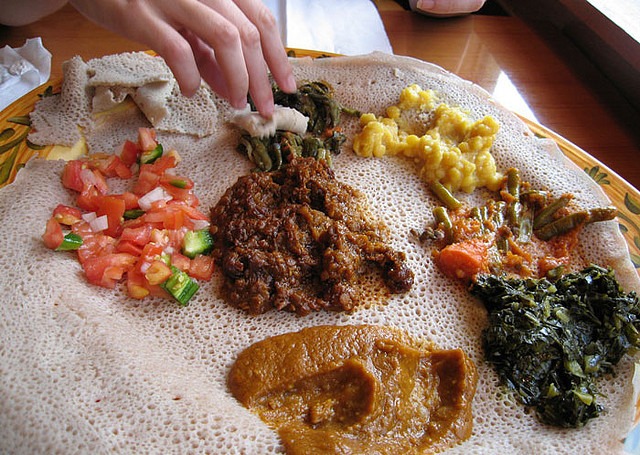 5. Ethiopian Cuisine: Ethiopian cuisine characteristically consists of spicy vegetables, pastes, and meat dishes served atop an injera–a large sourdough flatbread which is about 20 inches in diameter. Ethiopians eat with their right hands, using pieces of injera to pick up bites of food.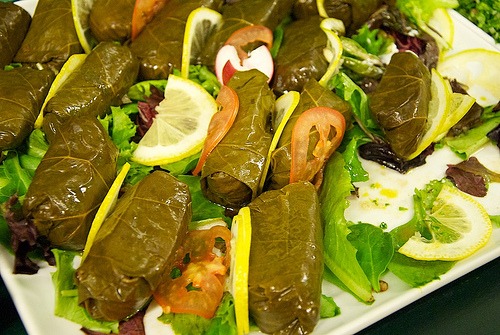 6. Stuffed Grape Leaves: Stuffed grape leaves–or dolmades–are a Mediterranean tradition. Tender grape leaves are hand selected, and then stuffed with a mixture of rice, onions, oil, mint and spices. They're served cold or at room temperature.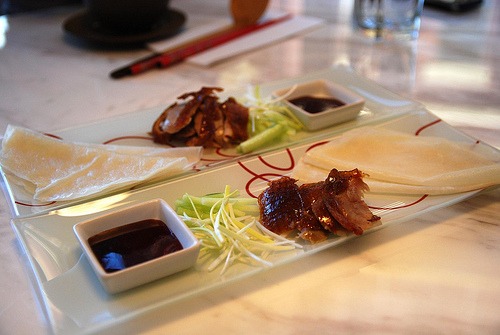 7. Peking Duck: Peking duck is a delicacy from Beijing, China. Ducks are bred specifically for this dish. One of the most important aspects of Peking Duck is the skin, which has to be thin, crispy, and deep brown.
The duck is served with thin pancakes. To eat, spread a little hoisin sauce on each pancake, add some duck and sprinkle with shredded spring onions.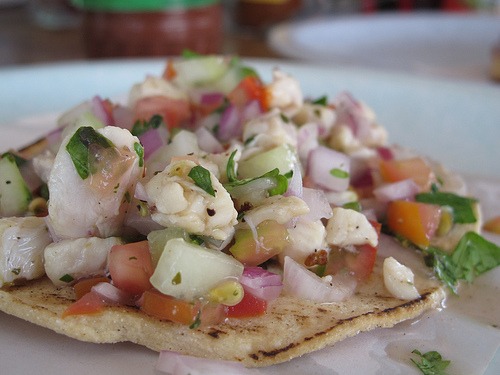 8. Ceviche. Ceviche is raw fish marinated in a citrus-based mixture. Sliced onions, chili, salt and pepper are added to the fish. Corvina or Cebo (sea bass) is the fish traditionally used. It's a popular dish in Central and South America.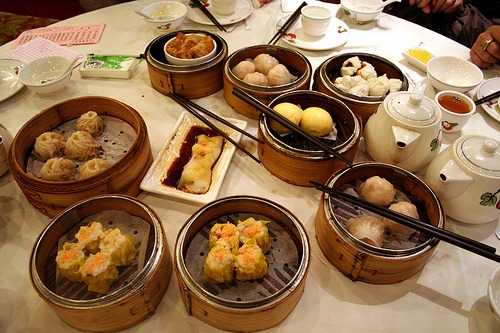 9. Dim Sum: Dim Sum is a Chinese dish that involves small individual portions of food, which are usually served in a small steamer basket or on a small plate.
Dim Sum includes various types of steamed buns which contain a range of ingredients, including beef, chicken, pork, prawns, and vegetables. It's usually served for breakfast.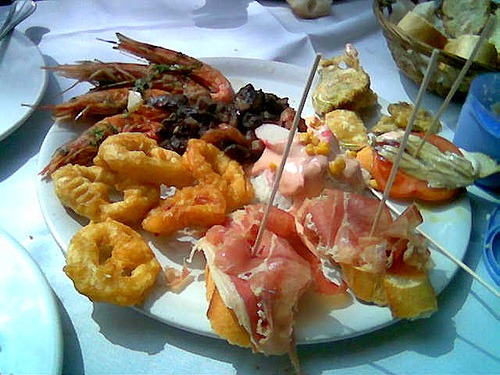 10. Tapas: Tapas are a wide variety of Spanish appetizers, canapés, or finger food. They are served in bars and cafés in Spain in miniature clay dishes. These appetizers can be olives, meatballs, battered squid, sausage, and so on.
When in Spain, hop from tapas bar to tapas bar, enjoying glasses of wine and these tiny snacks.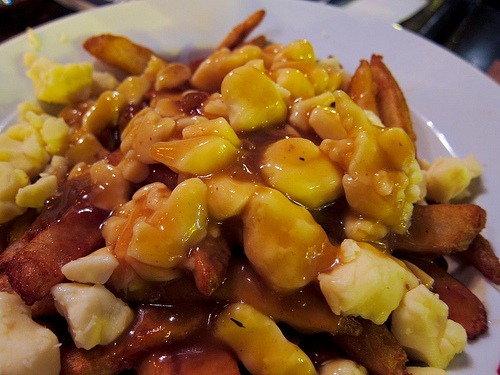 11. Poutine. Eat poutine in Quebec, Canada. Poutine can roughly be translated as "mushy mess". It's a dish that consists of French fries, topped with brown gravy and curd cheese. Poutine is so popular in Canada that even McDonald's has added it to its menu.
12. Macarons: Macarons are baked confections made from ground almonds—although other nuts are sometimes used–, egg whites, and sugar. Food coloring is added.
Each macaron is commonly filled with ganache, buttercream or jam filling sandwiched between two biscuits. Although macarons are available worldwide, the best place to have them is at Ladurée, the French luxury bakery located at the Avenue des Champs-Élysées in Paris, France.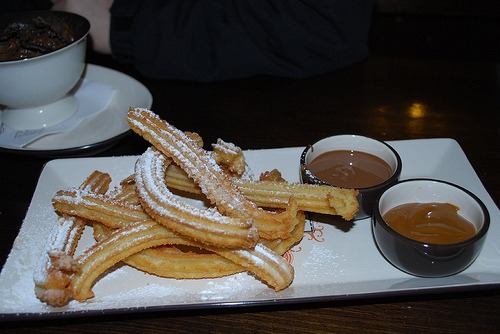 13. Churros. Churros are fried pastries sprinkled with sugar that originated in Spain and are very popular in Latin American countries. Churros are sometimes filled with "cajeta"—caramel—and they can be dipped in a chocolate sauce.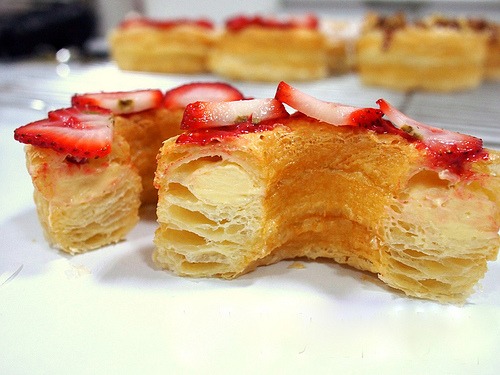 14. Cronut. The Cronut is a croissant-doughnut hybrid created by Chef Dominique Ansel in his New York City pastry shop. It has the shape of a doughnut, but the dough is similar to the dough of a croissant. You'll have to stand in a long line  at the legendary bakery in order to taste them.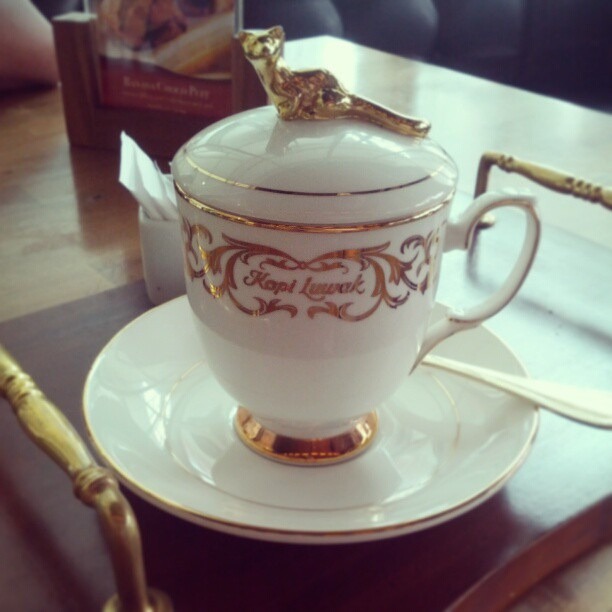 15. Kopi Luwak or Civet Coffee. Civet coffee refers to the seeds of coffee berries once they have been eaten and defecated by the Asian palm civet. These animals live in the plantations of Java, Sumatra, and Sulawesi. They eat only the ripest coffee cherries. Unable to digest the coffee beans, these are defecated and picked up by locals to make coffee. Kopi Luwak is the most expensive coffee on earth.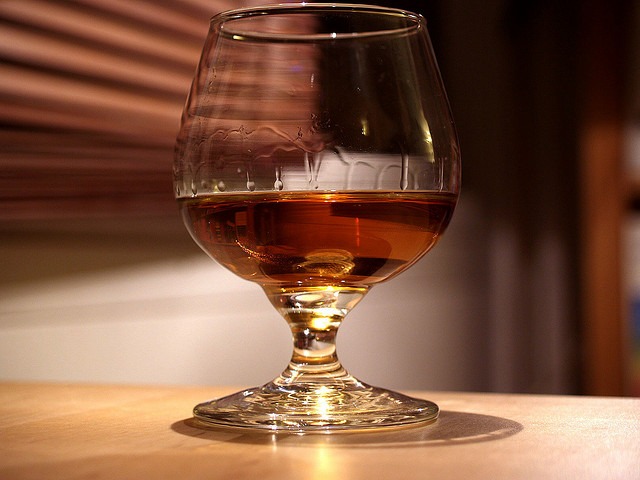 16. Cognac. While all Cognac is Brandy—a spirit made by distilling wine, and then aging the resulting eau-de-vie in wood barrels—not all Brandy is Cognac. Cognac can only originate from the town of Cognac, France, and its six surrounding viticultural areas.
It's unique because of its renowned quality, which is in turn a result of centuries-old techniques that have preserved the identity of the spirit. Even the type of wood used for the storage barrels is predetermined and controlled. In addition, each Cognac house has preserved its family secrets for generations.
300 Ideas For Your Food Bucket List
Use my eBook,  "Idea Book – 300 Ideas For Your Food  Bucket List" to create your ultimate food bucket list. "Idea Book – 300 Ideas For Your Food Bucket List" has ideas from all regions of the world. Inside you'll find the following: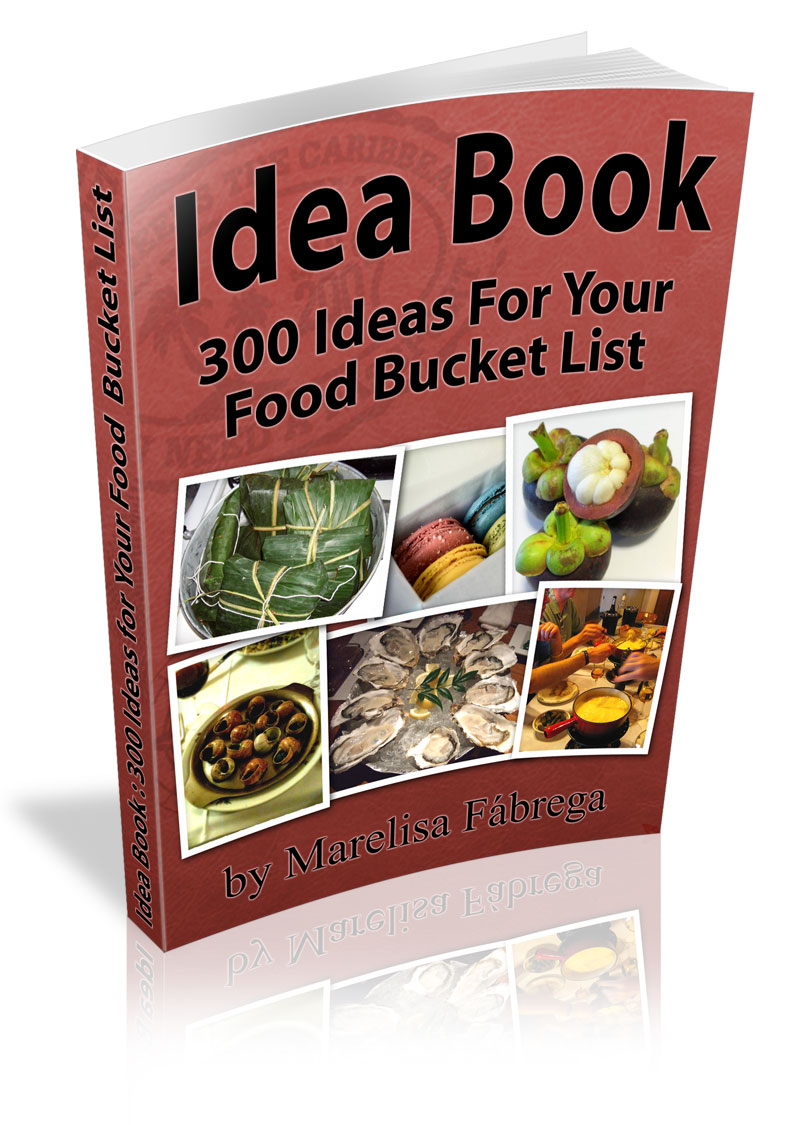 300Ideas For Your Food Bucket List
Divided Into Three Main Categories (Food and Desserts; Fruits and Vegetables; Drinks)
55-Page PDF
150 Images
Practical Descriptions for Each Idea
Over 10,000 Words
Here are two sample pages: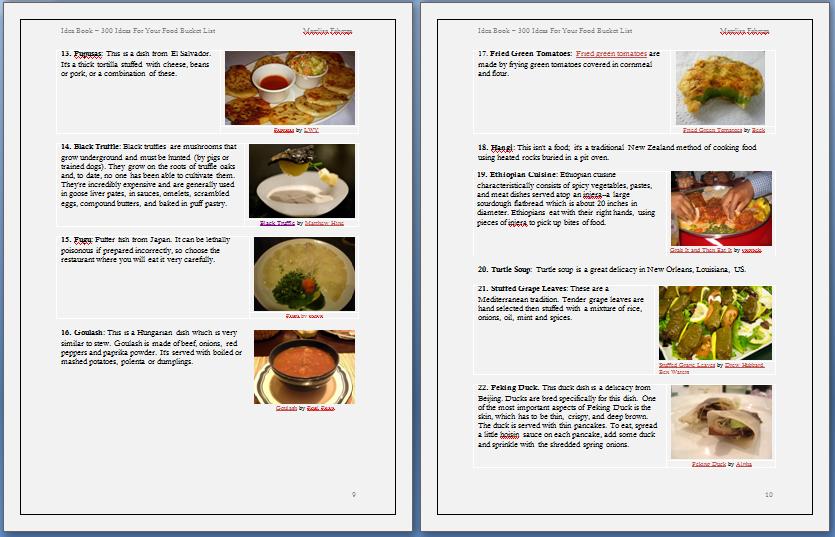 Get "Idea Book -300 Ideas For Your Food Bucket List" for just $9.95. It's a digital product, so you'll receive it immediately upon purchase.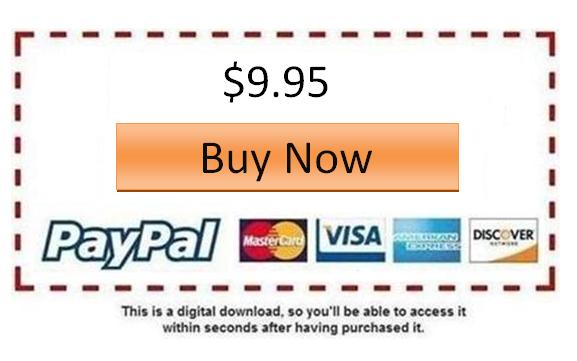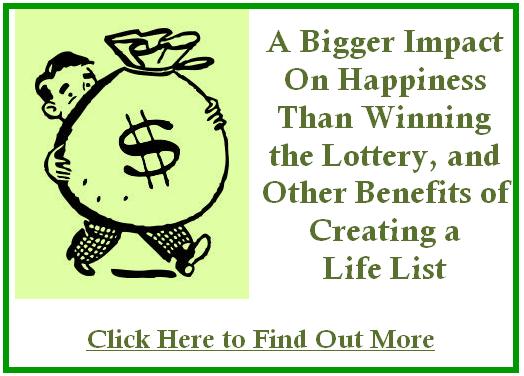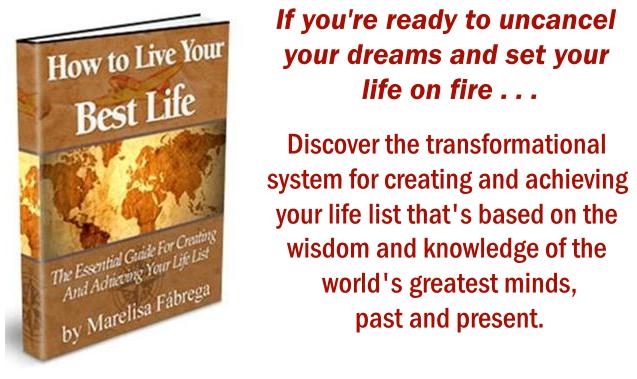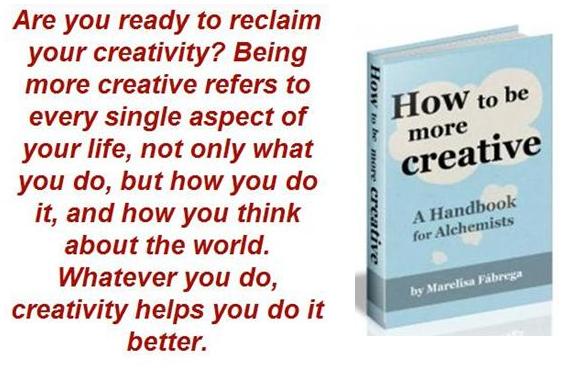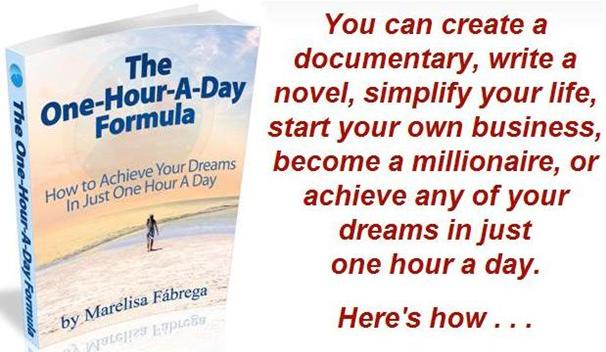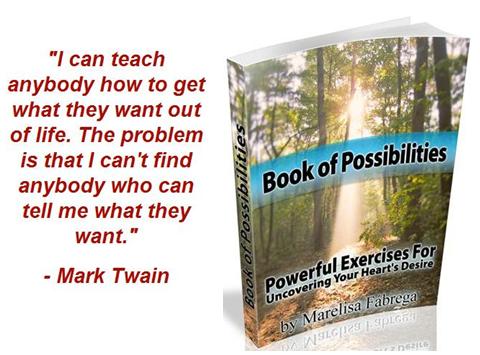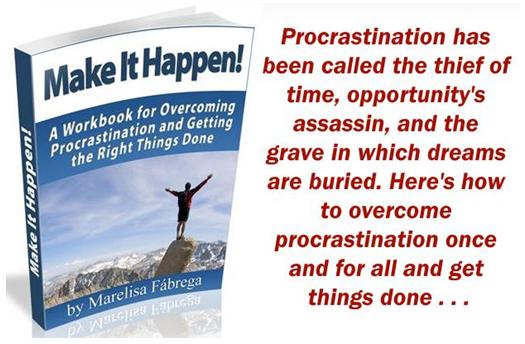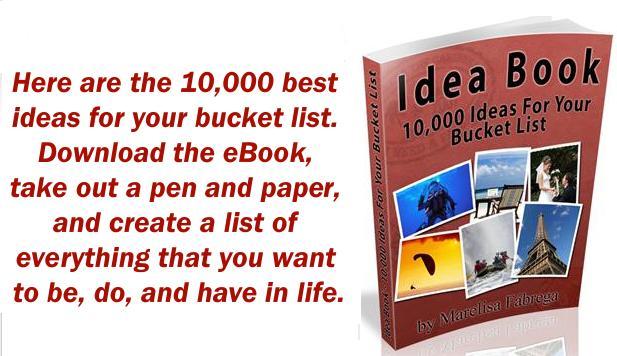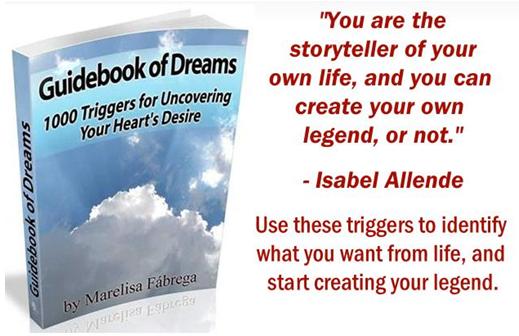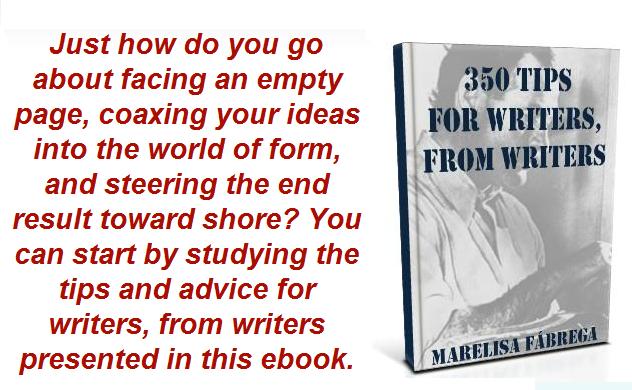 Related Posts:
Did you enjoy this article? Subscribe to "Daring to Live Fully" by RSS or by email, and get free updates.