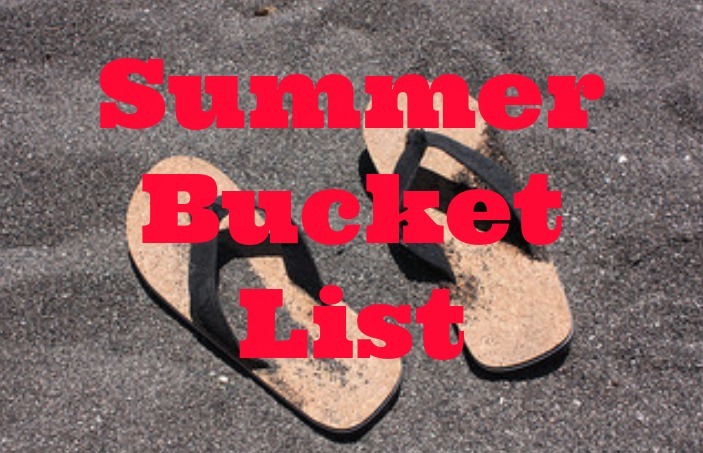 The long, lazy days of summer are here.
"Summer time and the living is easy, fish are jumpin, and the cotton is high" . . . and so goes the song written by George and Ira Gershwin way back in the 1930's.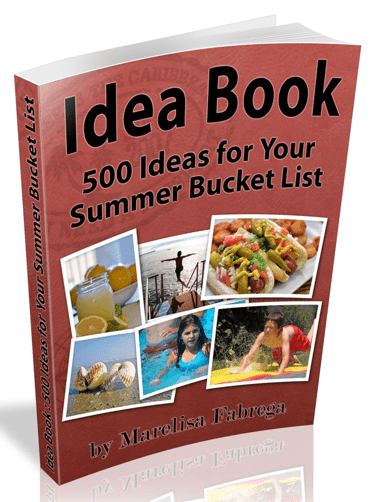 Beach weather, watermelons, fruit-flavored sorbets, sand-between-your-toes, fireworks, barbecues, flip flops and bathing suits come to mind for most people when they think of summer. And today, something else also comes to mind: summer bucket lists. Below you'll find 20  ideas taken from my eBook, "Idea Book – 500 Ideas For Your Summer Bucket List".
1. Run Through the Sprinklers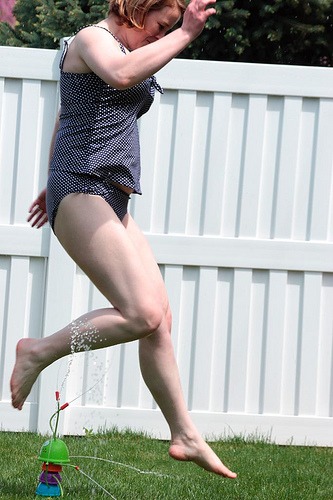 Put on your bathing suit and run through the sprinklers. Just turn on the sprinkler and proceed to run through over and over again until the cold water from the hose finally manages to cool you down from the summer heat. An added benefit is feeling the wet grass beneath your bare feet.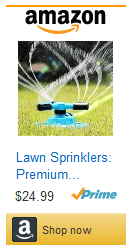 One idea, if you don't have a sprinkler, is to attach an empty 2-liter bottle of coke to a hose with duct tape. Then, proceed to poke holes in three sides of the bottle with a small screwdriver.
And, of course, you can also get yourself a sprinkler. Not only will it keep your lawn green during the dry summer months, it will also provide lots of fun for your family. You can even use the sprinkler to play games, such as "Simon Says". Here are some ideas:
Simon says . . . jump over the sprinkler.
Simon says . . . run around the sprinkler.
Simon says . . . get your hair wet with the sprinkler.
2. Build a Sand Castle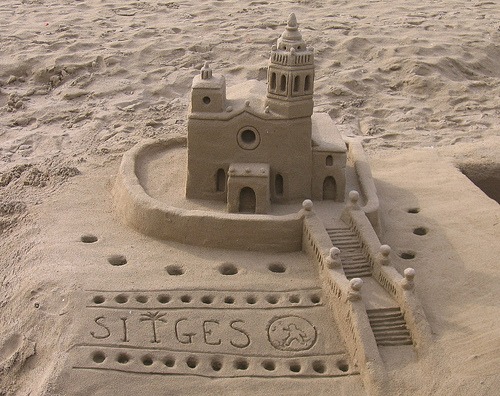 Get yourself some cheap castle making pieces, pick a spot where the sand is moist but not too wet, and get to work on your master piece. When it's done, take a photo from a worm's eye view. Here's an 8-part tutorial on monkeysee.com to help you out (it's by a professional sand castle builder):
3. Go Geochaching
Go
geocaching
— an outdoor recreational activity in which participants use a GPS receiver and other navigational techniques to look for containers called "geocaches".
Geochaching is a sport that combines technology and adventure. Once you find the container you log in your visit and you have the option of trading one of the "goodies" in the container with one of your own. Just visit geocaching.com to participate.
4. Make Tie-Dye Shirts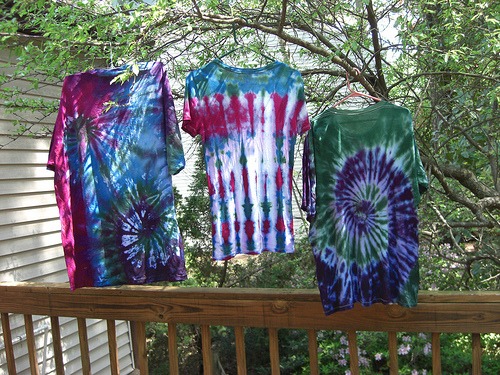 Make tie-dye shirts. Do the following:
Get a plain 100% cotton shirt. Buy a dye kit which contains everything that you'll need (except for the t-shirt).
Soak the t-shirt in a solution of warm water and soda ash for about 10 minutes.
After soaking, wring the shirt out thoroughly.
Create a spiral by creating a center point, with your finger or a stick, and spiraling the shirt around the center point.
Use large rubber bands to tie the shirt.
Have the different dye colors in different bowls and dip each section of the shirt in a different color.
Let the dye set.
Go out wearing your new groovy tie-dye shirt.
5. Make Root Beer Floats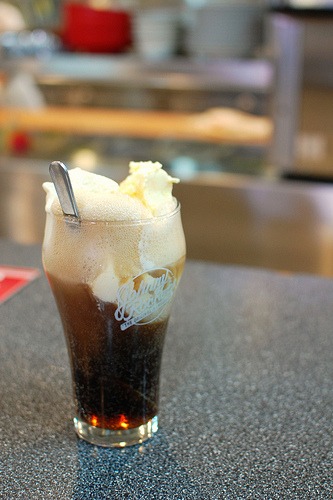 Root beer floats are a delicious summer treat. Just scoop some vanilla ice cream into a tall glass and pour your favorite root beer brand over the vanilla ice cream, filling the glass as much as you can.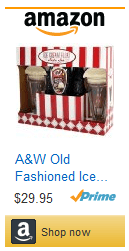 If you want to go all out, you can use classic soda glasses like you would get at an old-fashioned soda fountain. They're a big hit with kids and adults alike.
In addition to using them for root beer floats, you can also use them for milkshakes, smoothies, sodas (syrup and seltzer), egg creams–chocolate syrup, milk, and seltzer– and other cool treats. And don't forget the ice cream spoons with the extra long handles. Although you can just use straws, if you prefer.
6. Catch Fireflies
Fireflies are easy to spot: just go outside and look for the flashing lights. Be sure to bring a net, a clear jar–with holes punched in the lid–, and a flashlight. In addition, you should place a moistened paper towel in the jar to keep the air in the jar humid. You can keep the fireflies for a day or two before releasing back into the night.
7. Make Hawaiian Punch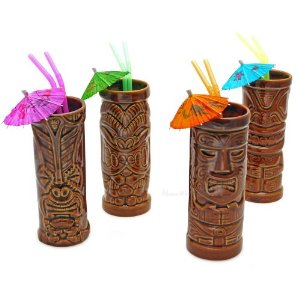 Hawaiian punch is a great tropical drink which will quench your thirst during the hot summer months. Here's a great recipe for Hawaiian Punch that includes orange juice, guava juice, pineapple juice, grenadines, and Ginger Ale (you can add rum, I won't tell). Serve it in tiki mugs (because everything is more delicious in a tiki mug).
8. Ride a Ferris Wheel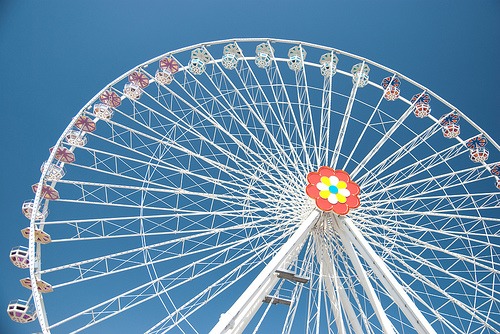 Go to a county fair at least once during the summer and ride the Ferris Wheel. When you get to the highest point of the Ferris wheel, take a selfie and send it to all your friends.
9. Host a 4th of July Barbecue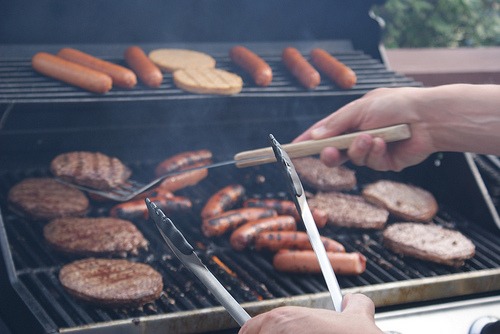 Think hamburgers, hot dogs, and ribs. For side dishes you can have pasta salad, a green salad, and corn on the cob. Make sure that you have plenty of beverages for your guests to drink. Traditional beverages include iced tea, lemonade, and a cooler full of your favorite carbonated beverages, as well as beer for the adults.
Don't forget to include some type of chocolate dessert.
10. Pick an Official "Summer 2014" Song
Pick an official "Summer Song"; play it until you're sick of it (or until your neighbors threaten to call the police). One song that lends itself to be listened to over and over again is "Summer Breeze" by Seals & Croft.
And, of course, every summer you have to pull out your Beach Boys songs. Here are some of their best known songs, tailor-made for summer:
California Girls
Surfin' USA
Fun, Fun, Fun
11. Make Lemonade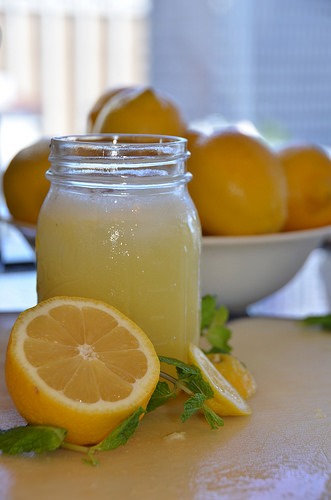 Here's an interesting, healthy recipe lemonade recipe (which I got from here):
4 apples
1/4 lemon
First. Run the apples and lemon through your electric vegetable juicer.
Second. Add nothing, no water, no sugar!
Third. Sit back and enjoy your lemonade.
You can also try watermelon lemonade, which is a Gooseberry Patch recipe:
4 c. watermelon, chopped
1 c. sugar
1-1/2 c. lemon juice
6 c. cold water
Place watermelon in a blender; process until smooth and set aside. In a large pitcher, combine sugar and lemon juice; stir until sugar is dissolved. Stir in water. Add watermelon; mix well. Serve very cold; stir well before serving. Makes 8-10 servings.
12. Plant Pint-sized Cherry Tomatoes in Hanging Baskets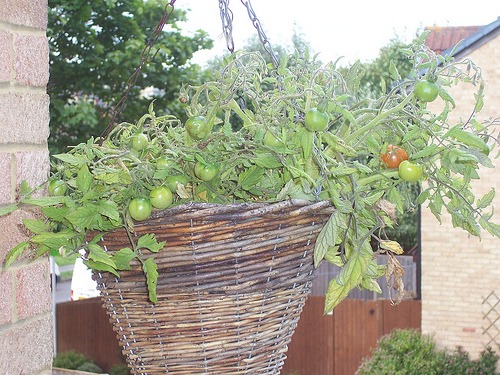 Plant pint-sized cherry tomatoes in hanging baskets. Baskets overflowing with cherry tomatoes are attractive, and they're easy to harvest.
13. Collect Seashells at the Beach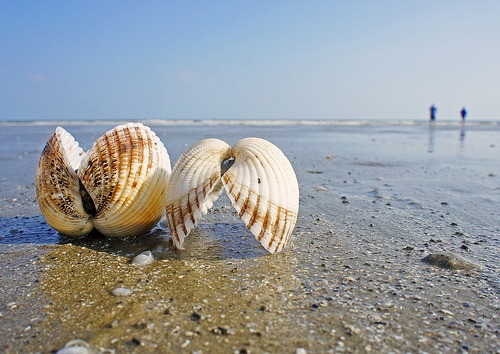 Go to the beach and collect seashells. You can put them in a mason jar and display them on a side table in your home, or you can use the seashells to make crafts. You can make seashell shadowboxes, seashell wreaths, or shell candles. The possibilities are endless.
14. Go On a Road Trip
Go on a road trip, preferably in a convertible. Plan a trip ahead of time, or simply hit the open road and see where it takes you. If you don't own a convertible you can always rent one for the weekend.
15. Make Homemade Ice Cream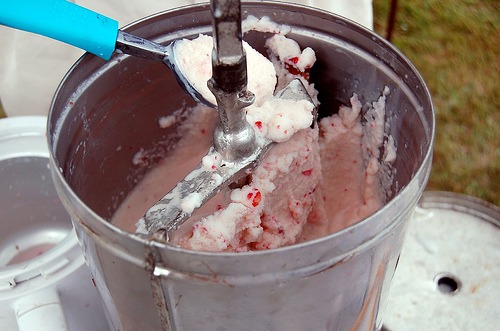 Make homemade ice cream—there are many recipes out there for making your own ice cream at home. Some recipes require an ice cream maker, but not all of them do. Making delicious ice cream is so easy, you'll never want to shop for ice cream at the store again.
16. Play Marco Polo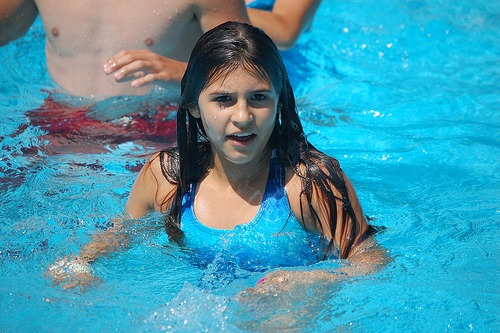 Jump in the pool and play the perennial favorite, Marco Polo. We all know how this goes: everyone gets into the pool and one person is designated as "It". "It" has to close his or her eyes and, with eyes closed at all times, try to tag the other players. When "It" calls out "Marco", all of the other players have to call out, "Polo".
17. Play Baseball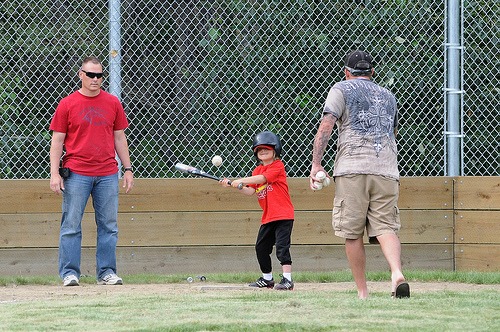 Gather your family or get a group of friends together and set up a baseball game. Baseball is challenging enough to keep things interesting, while being easy enough that anyone can play.
18. Play On a Slip-N-Slide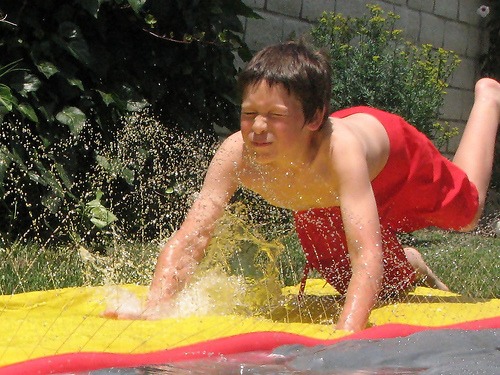 Get a slip-n-slide– a long sheet of thin plastic flanked by tubes on both sides to which you can attach a garden hose to make it wet and slippery. You just run, jump on the slip n slide, and slide on the slippery surface.You can also create a homemade slip-n-slide.
An alternative to water is to use shaving cream.
19. Paint With Sidewalk Chalk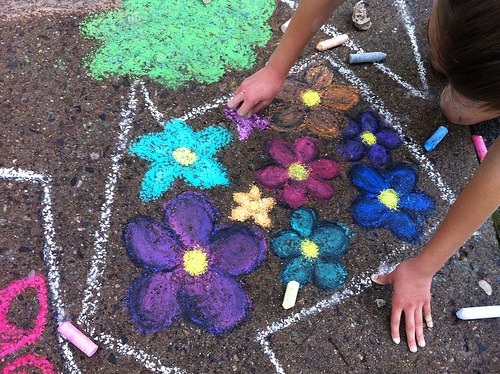 Get a big box of sidewalk chalk and draw on the sidewalk. Better yet, make an art gallery on the sidewalk – you can choose an underwater theme, abstract art, or a floral theme. Another idea is to create a portrait gallery with each member of your family represented.
20. Make S'Mores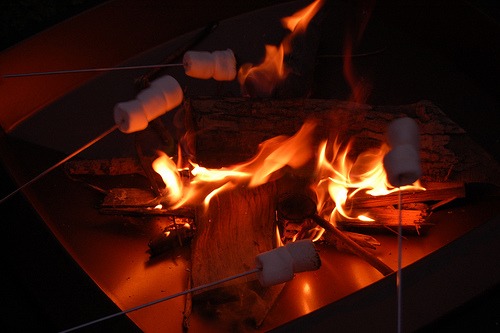 Build a fire and make S'Mores, a summer classic. Although you can make them in the microwave, nothing beats the flavor of S'Mores cooked over a fire.
You can even have a S'Mores kit ready in your pantry. Just get a clear plastic box with a lid and fill it with everything that you need to make S'Mores—graham crackers, marshmallows, and chocolate bars.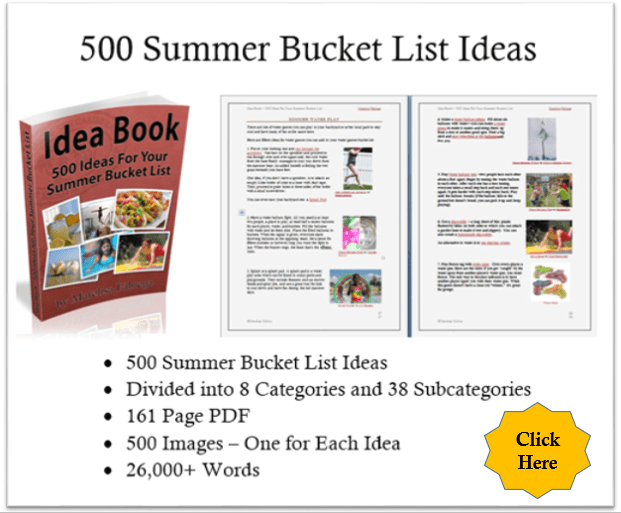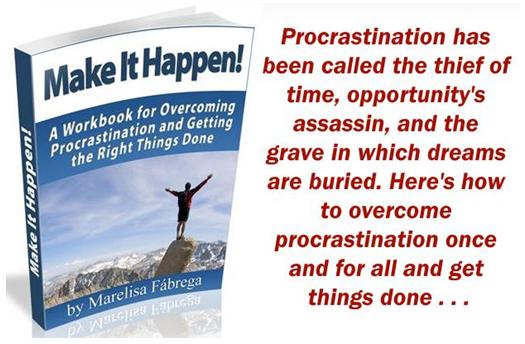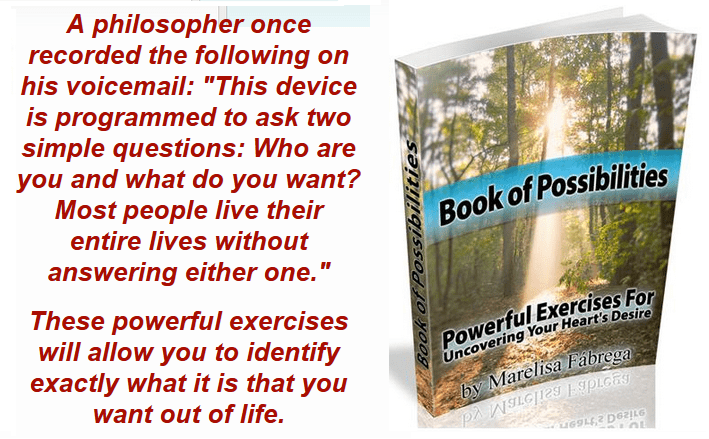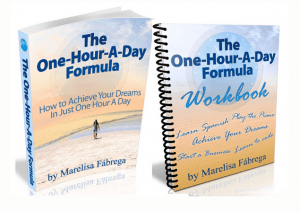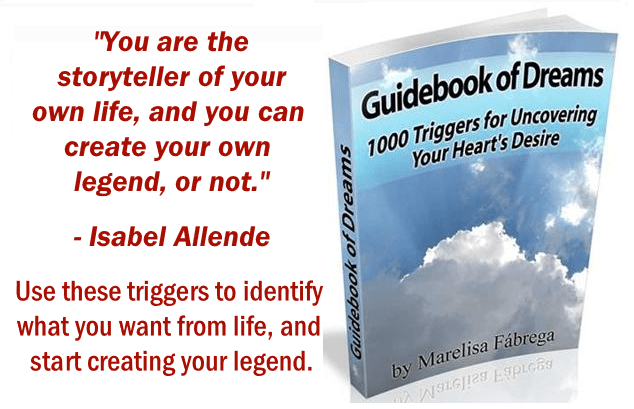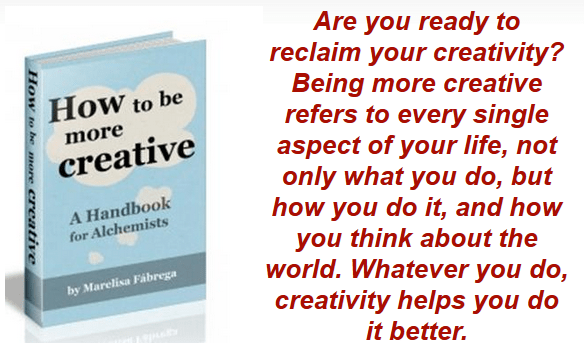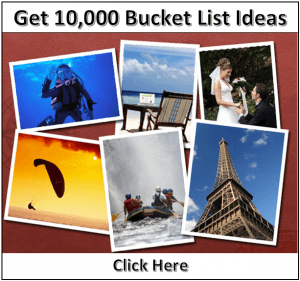 Related Posts:
Did you enjoy this article? Subscribe to "Daring to Live Fully" by clicking here and get free updates.