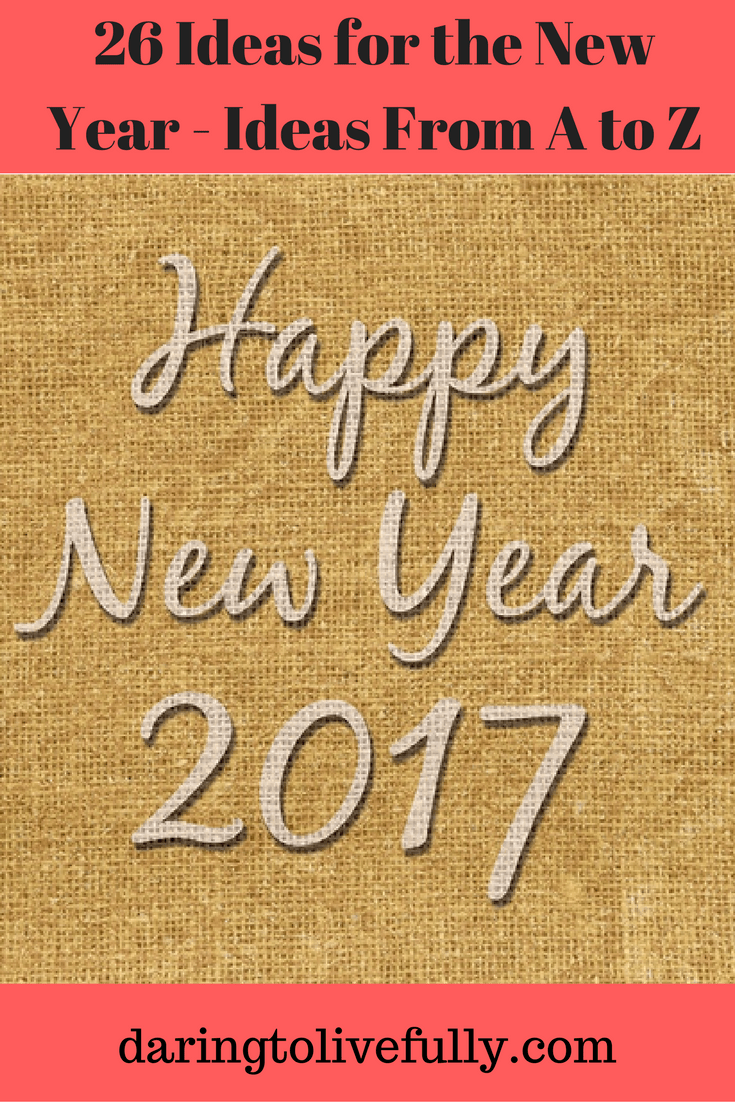 The New Year is about to start. Are you ready? If not, here's an A to Z list of ideas for the New Year to help you out.
A. Auld Lang Syne – Auld Lang Syne is also known as "The New Year's Anthem". It was bandleader Guy Lombardo who turned the old Scottish song into a New Year's tradition. Listening to it on the 31st of December is a must.
Here's a version sung by Mariah Carey:
B. Bucket List – Create a bucket list for 2017. Make sure that you fill it with all of the fun things you want to do in the upcoming year, the adventures you want to go on, and the places you want to visit.
Here's one item you can consider adding to your list: on Aug. 21, 2017 there will be a total solar eclipse. It will be visible for the first time in the contiguous U.S. in nearly four decades.
C. Chinese Zodiac – The Chinese Zodiac is based on a twelve-year cycle, and each year in that cycle is related to an animal sign. The year 2017 is the year of the Rooster. Go here to see how you'll do in 2017 depending on your Chinese Zodiac sign.
D. Decorations – Make sure that you decorate for the New Year, even if it's with cheap stuff you find at the dollar store. Here are some ideas:
Fill the mantel with clocks.
Hang streamers, lanterns, and tissue paper pom-poms everywhere.
Also, hang lots of balloons.
The conventional colors for New Year's decorations are white, silver and gold.
E. Exchange Memories – Exchanging memories of the year that's just ending helps us remember the good and bring some closure to the bad.
Some people write down things that they don't want to forget on little pieces of paper throughout the year, and then they put the scraps of paper in a "Memory Jar". On the 31st of December they take out their "Memory Jar" and they go through all the memories that they recorded for the year.
F. Fireworks – Fireworks go off everywhere at midnight on the 31st of December. Start off by watching the amazing fireworks display over Sydney Harbor in Sydney, Australia, and then just follow the celebrations around the world until you hit midnight where you are.
G. Grapes – In Spain it's traditional to eat 12 grapes at the stroke of midnight. They're known as the 12 grapes of luck. You eat one grape with each bell strike which ensures that the upcoming year will be prosperous.
Hint: Buy small grapes so you can eat one grape per stroke of the clock.
H. Hope – Even if the year that just ended was challenging, there's a New Year full of hope which is about to start. As Alfred Tennyson once wrote: "Hope smiles from the threshold of the year to come, whispering 'it will be happier'…"

Write down your hopes for 2017.
I. Ice Bucket – Make sure you have an ice bucket ready to chill your champagne. Buy the best champagne you can afford and get flute glasses that say "2017". In addition, frozen rose buds and other flowers make beautiful ice cubes.
J. Joy and Jubilation – Throw a New Year's Eve Bash filled with joy and jubilation. Make sure to have paper party hats and tiaras, party blowers, and lots of confetti.
K. Kinship – The holidays are for spending with family and friends. Gather your tribe, serve up some great food and drinks, and ring in the New Year with those you love. If you're not with your kin on New Year's Eve, you can always have brunch with them on the 1st of January.
L. Launch a 365 Day Project – Choose something you're going to do every single day in 2017. You can create a 365-day project for just about anything. Here are three examples:
Document 2017 by taking a photo a day.
Relieve stress by meditating every day in 2017.
Write 500 words of your novel every day in 2017.
You'll find many more ideas here: Launch a 365-Day Project.
M. Movies – Watch movies with scenes set on December 31st. Here are some ideas:
"The Godfather II" has a crucial New Year's Eve scene set in Cuba.
"New Year's Eve" is a 2011 film which weaves several romantic stories against a backdrop of New Year's Eve in Times Square.
"When Harry Met Sally" because of this scene:
N. Noisemakers – Traditionally people made a lot of noise and ruckus at the stroke of midnight on the last day of the year in order to frighten off evil spirits. Today, people greet the New Year with lots of noise because it's fun. Get noisemakers in a variety of colors, styles, and shapes and see how loud you can be when the clock strikes twelve.
O. Out With the Old, In With the New. The last day of the year and the first day of the new year are a perfect time to clean out the old and bring in the new. Choose three items in your home that need to be replaced. Then, do the following:
Throw out the old items.
Purchase new items to replace them.
I'm replacing my ASICS running shoes, 6 pairs of socks, and my towels.
P. Parade – Attend your town's New Year's Day parade. If there's no parade in your town, or if you'd rather stay in on the 1st of January–watch the Rose Parade held in Pasadena, California, USA, on TV. Known as "America's New Year Celebration", the theme for 2017 is "echoes of success".
Q. Questions and Prompts – Have a series of questions and prompts ready to help you plan for the year that's just starting. Your questions can include the following:
What one accomplishment would make me say at the end of 2017, "This was a great year"?
What are my three most important goals for 2017?
If this were my last year left on earth, how would I live it?
In addition, here are 36 prompts to help you plan an awesome 2017.
R. Resolutions – 'Tis the time for making New Year's resolutions. Popular resolutions include losing weight, eating healthy foods, and managing stress. Here are some tips to keep in mind:
Don't set too many resolutions.
Make sure they're realistic.
Make them very specific.
Make them measurable.
Set deadlines.
In case you need some inspiration, here are 29 New Year's resolutions ideas.
S.  Sparklers  – It's fun to ring in the New Year with sparklers. Get your box of sparklers beforehand (make sure they're legal where you live). Then, wrap the box in a fun printable that says "Have a Sparkling New Year". Have a lighter or some matches ready to light up your sparklers.
T. Theme – Instead of setting New Year's resolutions, some people prefer to choose one word–or to choose a theme–for the year. Your one word should summarize who you want to be or how you want to live. You should focus on your word every day of the year.
As an illustration, your one word for the year could be any of the following: mindfulness; fun; or action.
U. Undies – In some Latin American countries, people believe that the color of the underwear that you wear on the 31st of December will influence the kind of year that you'll have. For example, yellow underwear brings prosperity and success, red brings romance, white brings peace and harmony, and so on.
I know what color undies I'll be wearing (but I'm not going to tell you).
V. Virtues – Benjamin Franklin famously wrote down a list of 13 virtues which he strove to live up to. He would then concentrate on acquiring one of these virtues at a time. Follow in Franklin's footsteps by creating a list of 12 virtues and devoting one month of the upcoming year to each one.
W. Watch the Ball Drop – I think everyone has "be at Times Square in New York City on December 31st and watch the ball drop" on their bucket list. It's arguably the best-known New Year's event worldwide. However, until the day comes when you're actually in NYC on the last day of the year, you can watch the ball drop on TV.
X. XOXO – In many countries it's a tradition to hug and kiss someone at the stroke of midnight. There's a superstition that not doing so means that the upcoming year will be a lonely one. So pucker up and start the year off right.
Y. Yearly Review – It's a good idea to conduct a yearly review at the end of each year. Reflect on the year completed and how it went.
In addition, look over the list of goals which you created at the beginning of the year and ask yourself how many of those goals you accomplished. If you didn't accomplish some of your goals, ask yourself why. In addition, analyze what you need to do differently so that you can accomplish all of your goals during the upcoming year.
Z. Zappy – Create a playlist of zappy music to listen to all day long on the 31st of December and then on the 1st of January. Here are some songs with a New Year theme:
Conclusion
As you can see, the ideas above include a little bit of everything, from introspection to revelry. Use this A to Z list to plan a glorious New Year. Happy 2017!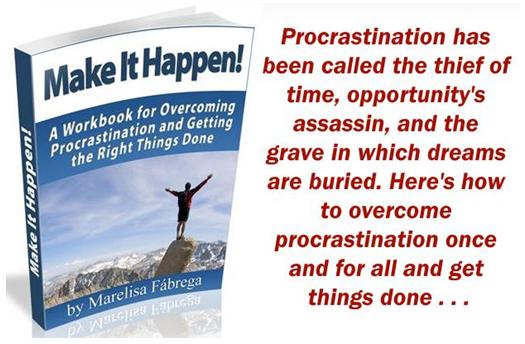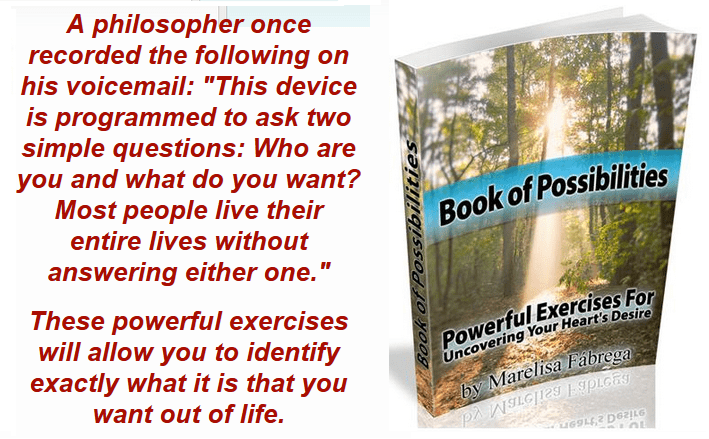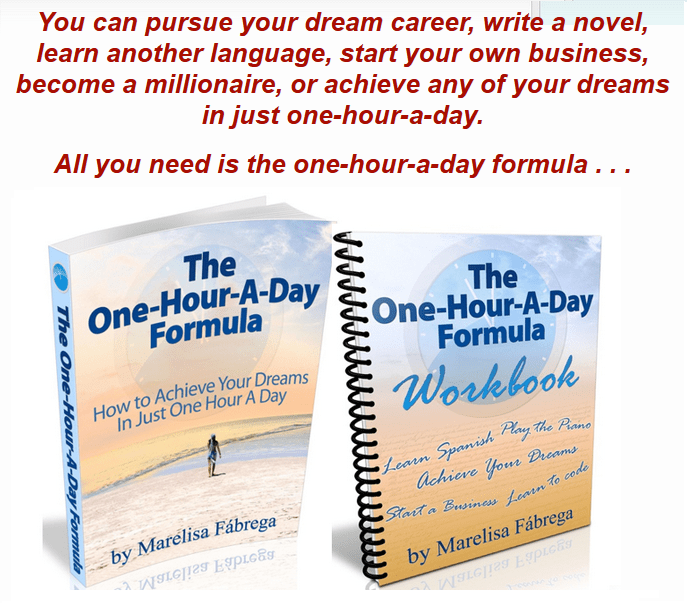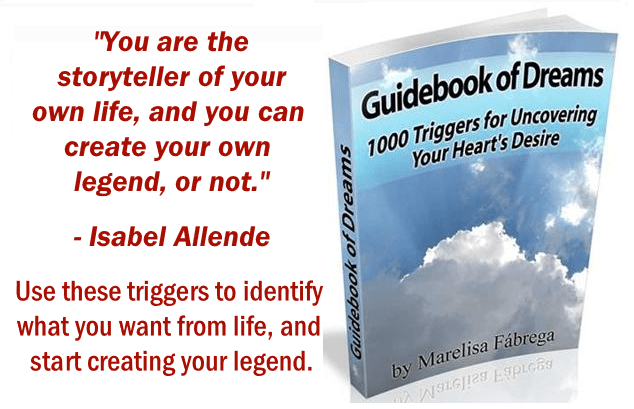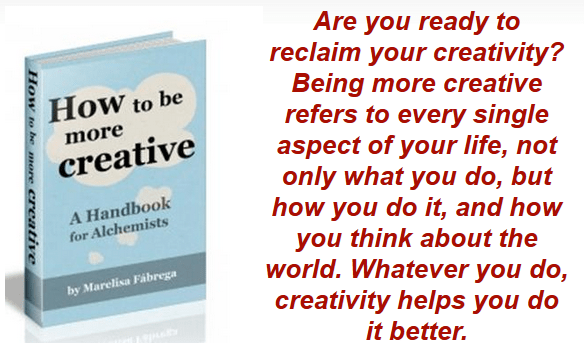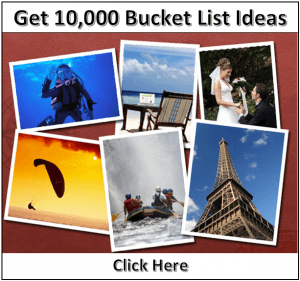 Related Posts: