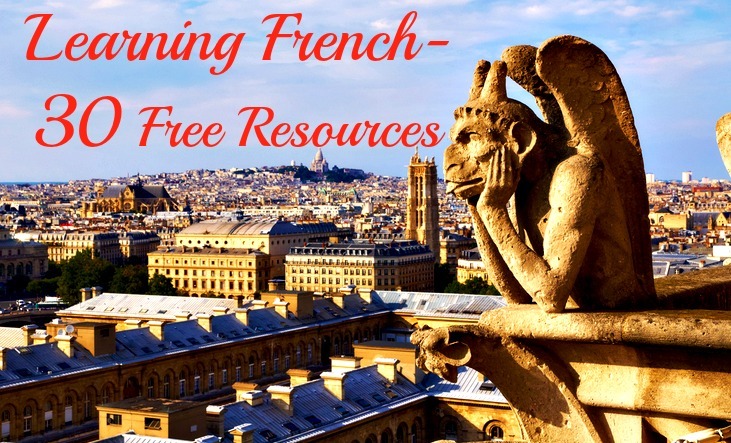 "Learning a new language is becoming a member of the club -the community of speakers of that language." ‒Frank Smith.
I'm learning French, using my one-hour-a-day formula, so I've spent some time researching the best free online resources for learning French that are available. Here are 30 great resources I found (for those of you who have always dreamed of speaking French):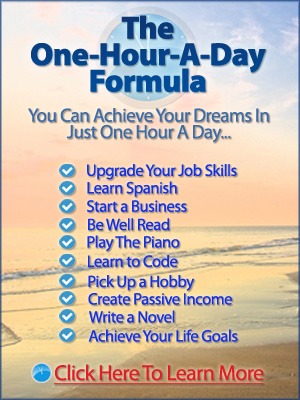 1. Duolingo. Duolingo had to be on this list — it's one of the most popular free online resources for learning a new language. The site teaches several languages, including French. Duolingo provides extensive written lessons and dictation, and uses gamification to make learning fun. I've used it a bit. Although I wouldn't use it as a primary learning tool, I did download the Duolingo app and plan to play with it whenever I have some spare time.
2. Imagiers.net. Imaginers,net is the most popular YouTube channel for learning French. You'll be learning French with Vincent, who has a very pleasant voice. The lessons are short, sweet, and to the point.
Sometimes he'll combine several of his videos, which end up being marathon-learning sessions. I would skip those.
3. Learn French with Alexa. The second most popular YouTube channel for learning French is Learn French with Alexa. Alexa is a French woman who lives in the UK. She talks a lot, but she's good at explaining things. I would definitely recommend her videos.
4. Dictations. In addition, if you visit Alexa's site you'll find a series of free dictations. She reads a passage slowly so that you can write it down and practice your French comprehension and writing skills.
5. Aldebert. Listening to French music is a great way to learn French. Aldebert is a French singer who sings children's songs which are fun and easy to understand, even if you're in the early stages of learning French. Several of his songs can be found on YouTube.
My favorite, so far, is "J'ai Peur Du Noir" (I'm scared of the dark).
6. Stromae. If you don't like listening to children's songs, there's always Stromae. I love "Alors on Danse" (So We Just Dance), which reached number one on the European Hot 100 Singles. Other great songs by Stromae include "Papaoutai" and "Tous Les Mêmes".
When I listen to Stromae I'm reminded of how often French people make that noise that sounds as if they were clearing their throat (the French "R").  Incidentally, there's a good explanation of how to pronounce the French "R" here.
7. Le Huffington Post.  Le Huffington Post is the French version of–you guessed it–The Huffington Post. It's a great resource for reading articles in French. You may want to start with the lifestyle section C'est La Vie.
8. Memrise. The people over at the Memrise web site claim that they use science to make learning easier and fun. In their A1 French course they promise to teach you "All the French vocabulary and grammar you need to be conversational in French."
9. Anki. I mentioned Anki in my blog post titled "21 Fantastic Tips and Hacks for Learning a Foreign Language". It's a spaced repetition flashcard program which will help you memorize vocabulary words faster than using traditional memorization techniques.
10. Quizlet. Quizlet is another online flashcard program. It lets you play games to make learning fun and take tests to measure your progress.
11. About – Learn French. The site about.com has many incredibly good articles on learning French. I use it regularly as a reference to look up anything I'm not sure about, or to clarify any grammatical rules that I find confusing.
12. Learn French in Context. The About.com site also offers bilingual stories that allow you to read the text in French and English side by side.
13. BBC -Learn French. The material on the BBC – Learn French site is very good, even though it is no longer updated.
14. Carnegie Mellon French Courses. Carnegie Mellon University–located in in Pittsburgh, Pennsylvania–is a very good US college. They have a free French I and French II course online.
15. FSI. The Foreign Service Institute (FSI) is the United States Federal Government's primary training institution for employees of the U.S. foreign affairs community. They have public domain versions of their language courses available online.
You can download their French courses here (they used to be free, but now the six course bundle costs $6.99).
16. Collins Online Dictionary. You can use the Collins Online Dictionary to look up words in French and translate them into English, or the other way around. The dictionary offers audio and the word for is each entry is spelled in the International Phonetic Alphabet to help you with pronunciation.

17. Google Translate. Google Translate allows you to type in text in one language and it will translate it into the language of your choice. An alternative is the Collins Free Online Translator.
18. Easy Languages. Easy Languages is a YouTube channel which will allow you to learn French by listening to  authentic street interviews. The interview questions are fun topics like "What's the craziest thing you've ever done?" or "What were your childhood dreams, and did they come true?"
19. Children's Books Forever. You've probably heard that reading is a great way to learn a new language. And when you're just starting out, the best thing you can do is to read children's books. At Children's Books Forever youi'll find free children's books in French.
20. 1000 Most Common French Words. If you want to get the most bang for your buck, start learning French by learning the 1000 most common French words. You'll find a list of those words here.
21. LearnWithOliver. I get an email in my inbox every day from LearnWithOliver. It's free, and it allows me to learn a few new words and see how they're used in a sentence. (They also have a premium service, but it comes with a price tag.)
22. French Pod 101. French Pod 101 is a modern learning suite which includes audio and video lessons. The free account gives you access to the 10 most recent lessons.
23. The French Experiment. The French Experiment offers well-known children's stories–such as the Three Little Pigs–translated into French and spoken by a native French speaker. You can read along in French or English.
24. Lang-8. Lang-8 is a free language-exchange social network. Submit text in any language that you're learning and a native speaker of that language will correct it and leave useful comments and feedback.
25. Forvo. If there's any word in your target language that you're not sure how to pronounce, all you need to do is visit the Forvo web site. Forvo is the largest pronunciation guide website on the Internet, and was listed as one of Time Magazine's 50 best websites of 2013.
26. Rhino-Spike. Rhino-Spike allows you to submit text in a language that you're trying to learn and a native speaker of that language will read the text out loud and sent you an audio file.
27. French-Test-com. French-Test.com allows you to test your knowledge of the French language so that you can gauge your progress. (I love this site!)
28. Tex's French Grammar. The University of Texas has a nice outline of French grammar online. It's good for getting a nice overview without drowning in the details.
29. Coffee Break French. Coffee Break French offers short French lessons which you can listen to during your coffee break. Like many other sites, it offers a free version and a paid version.
30. The French Tutorial. The French Tutorial offers a 15-chapter step-by-step course. The lessons are very short, but helpful.
Conclusion
If you know of any other great, free online resources for learning French, please let me know through Twitter. My Twitter handle is @Marelisa.
With all of these great free online resources available, there's no excuse for not starting to learn French before the end of the year! All you need is one-hour-a-day.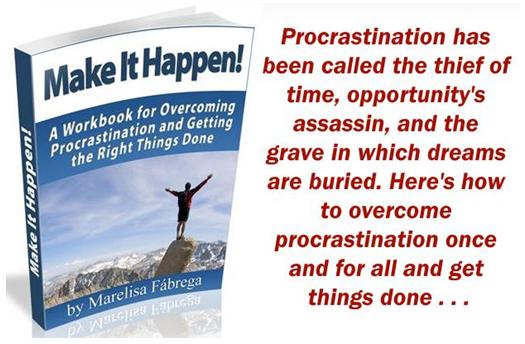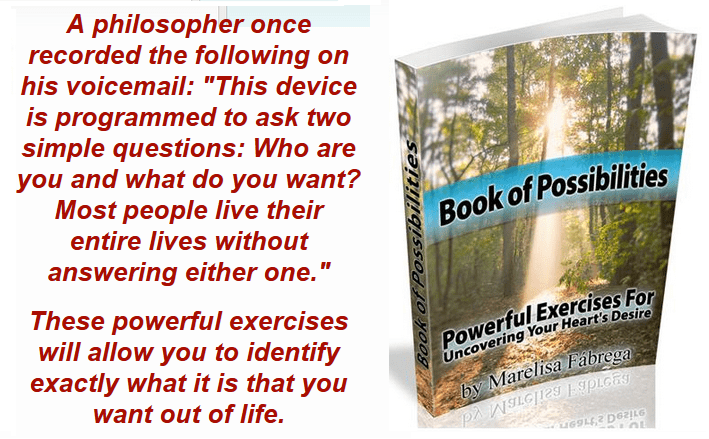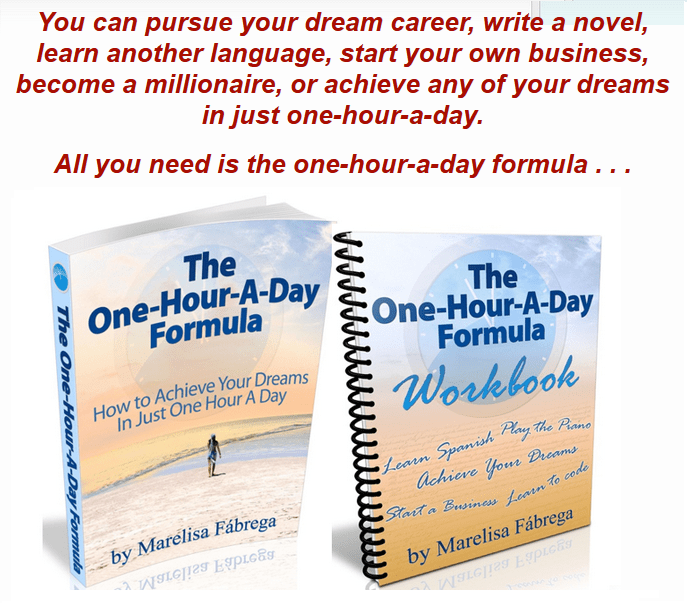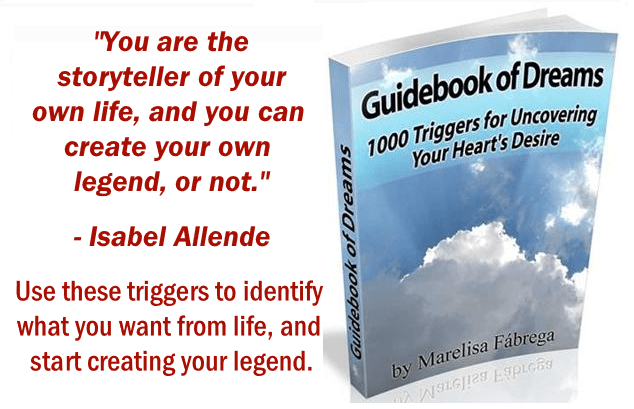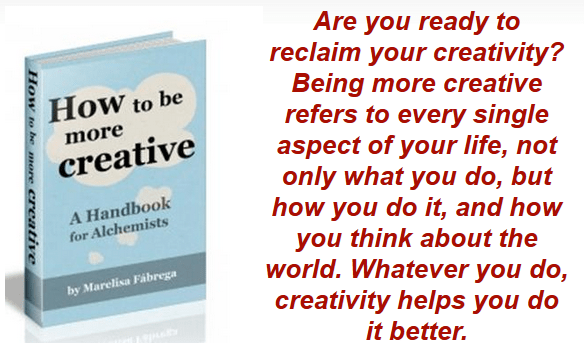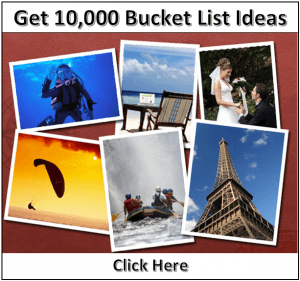 Related Posts: