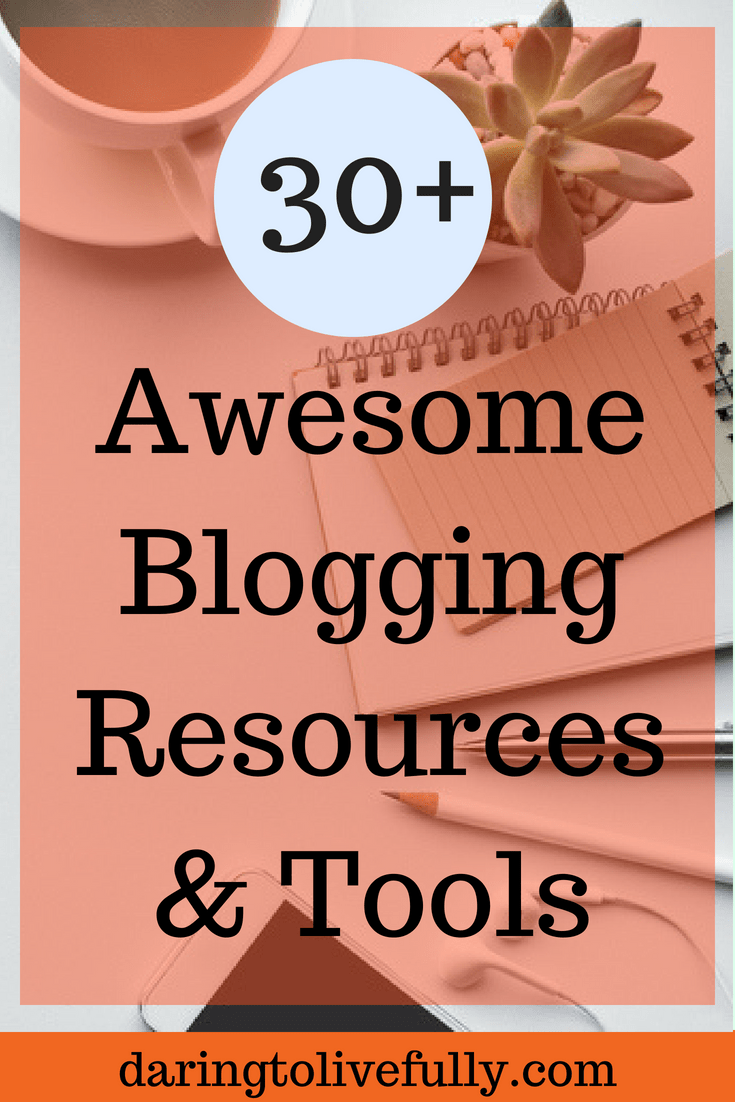 Choosing the right blogging resources is vital if you want your blog to do well.
Once you've decided to start a blog, you'll probably be wondering where to find the best tools and resources for blogging. In this page I'm going to share with you the blogging resources I recommend.
Starting a Blog
How To Start a Blog. Although the thought of starting a blog can be daunting, it's a lot easier than it looks at first. To get started, simply follow along with the simple step-by-step instructions I provide in this post. You'll have a blog in a just a few minutes.
Blogging Platforms
WordPress.org. A blogging platform is the software that you use to publish your content onto the internet in the form of a blog. The platform that I use–which is also used by the vast majority of successful bloggers–is WordPress.org.
Hosting
Bluehost.com . If you're just starting out with blogging, this is the best hosting provider you could hope for. Their prices are very reasonable, they have great support, and they offer fast and reliable hosting. You can watch my step-by-step instructions on how to set up hosting here.
Blog Design/Wordpress Themes
Thrive Themes. This is a membership that includes themes and plugins that will make your blog convert more of your visitors into subscribers and customers. To put it another way: it's an all-in-one business toolbox. Here are some of the things you get with your membership:
Thrive WordPress Themes – 10 beautifully designed and easy to cutomize premium themes to choose from.
Thrive Architect – allows you to build engaging posts and landing pages.
Thrive Leads – includes a great selection of opt-in forms to help you build your email list faster.
Thrive Headline Optimizer – allows you to test several headlines for a blog post so you can choose the most effective one.
Thrive Quiz Builder – allows you to build interactive quizzes for your site.
Plugins
Akismet. This is the best comment spam-prevention plugin.
Yoast SEO. If you want your blog to do well, you need to take Search Engine Optimization (SEO) into account. Yoast SEO is the most complete SEO plugin out there. There's a free and a paid version.
W3 Total Cache. This plugin will reduce your page load time and will improve your overall site's performance.
Social Warfare Plugin (Pro). I cannot stress enough the importance of choosing the right plugin for your social media share buttons. It can mean the difference between a social media campaign that does well, and one that bombs. This is the best social media sharing plugin I've found.
Google Analitycs Dashboard for WP. Google Analytics is a free tool that will allow you to learn more about your audience (where they're coming from, how they behave on your site, the kind of device they're using, and so on). You can just go directly to the Google Analytics site to get your reports, but it's more convenient to be able to see all the data in your dashboard. That's where this plugin comes in.
Wordfence Security. This is the best plugin for keeping your site safe from hackers.
Updraft Plus. Creating regular backups is one of the best things you can do for your site. Sometimes things go wrong, and the last thing you want is to lose all of your hard work. With this plugin you can easily restore your site if you get hacked, your server crashes, or anything else goes amiss.
WP Smush. You're going to need a plugin that compresses your images in order to optimize them to improve your blog's speed and performance.  This is one of the best ones out there.
Broken Link Checker. Once you've been blogging for a while, you'll probably have old blog posts with links to sites that don't exist anymore. This plugin will alert you to any broken links in your blog so you can fix them.
Tools For Graphic Design
Canva. This free design tool will allow you to create beautifully designed images you can use to share your blog's content on social media, even if you have absolutely no experience in design (I love it!).
Pablo by Buffer. This is a free image editor which will allow you to create images you can share on social media.
PicMonkey. This is an online photo editor which is much easier to use than Photoshop. With PicMonkey you can quickly and easily add design elements to your images. The free version is all you really need, but there's also a paid version is you want more features.
Piktochart. This is hands down the go-to-tool for creating Infographics.
Tools and Services for Email Marketing
MailChimp. One of the most important tenets of blogging is to build a list. In order to build a list, you need an email service provider. Mailchimp is a simple email system which you can have up and running in no time, and it's free for up to 2,000 subscribers.
ConvertKit. This email service provider is for bloggers who are serious about growing their blogs.
Payment Platforms
Paypal. The most popular service for processing online payments.
Ejunkie. A shopping cart and digital delivery service for online goods, such as eBooks.
Gumroad. This is another great shopping cart that will allow you to make money from your blog by selling products.
Blog Monetization
Google Adsense. This is a CPC (cost-per-click) advertising program run by Google. It allows publishers to display ads that are relevant to the content of their site.
Amazon Associates. Whatever it is that you're blogging about, there are almost certainly lots of tools and resources that you can recommend to your readers to help them achieve their goals in that area. You can monetize those recommendations by joining Amazon Associates.
Get Your eBook Written! – How to Create, Launch, Promote and Profit From Your eBook. This is an eBook which I'm currently in the process of writing. In it I will reveal everything I do to get my eBooks out there and make money from my knowledge (I make a full-time living blogging, and eBooks are how I make most of my money).
How to Create an Awesome Online Course (by Miguel Hernandez). Creating online courses is another way in which you can monetize your blog. I took a blog post I wrote on creating an alter-ego, and I turned it into this video course: How to Create a Powerful Alter-Ego (and why you should).
Other Blogging Tools
Clicky.  This is a web analytics tool that lets you see your website traffic in real time.
Click to Tweet. This is a plugin which will allow you to create Click to Tweet boxes for your blog posts to encourage people to share your message on Twitter.
Fiverr. Fiverr is what I use to outsource things such as infographics, logos, and other graphs.
Writing
BuzzSumo. Deciding what to write about can be hard. One way to come up with blogging topics that will encourage people to visit your site and read your content is to use this tool to research the blog topics that are doing well in your niche.
Google Keyword Planner. The decisions you make about which keywords to use can make the difference between your blog posts being found and having your blog languish in the dark. This is a free tool you can use to choose keywords your audience is searching for.
Impact Blog Title Generator. Use this tool to help you come up with blog ideas and headlines.
The Emotional Marketing Value Headline Analyzer. The emotional value of your headline will affect how likely it is that people will click on it. Use this analyzer to add emotion to your headlines.
The Hemingway App. Ernest Hemingway was famous for his clear and concise sentences. You can use this app to help your writing be more like the master's.
Grammarly. This is a free writing assistant that will help you to revise your blog posts so that they're free of grammatical errors.
Productivity
Make It Happen! This is my eBook on overcoming procrastination. Let's face it. If you've been thinking of starting a blog for a while now, but you've failed in getting started, procrastination is the likely culprit. Get my eBook and defeat procrastination once and for all.
The One-Hour-A-Day Formula. Go ahead and take the challenge of starting a blog. If you think you don't have the time to become a blogger, think again. After all, all you need is one-hour-a-day.
(This post contains affiliate links.)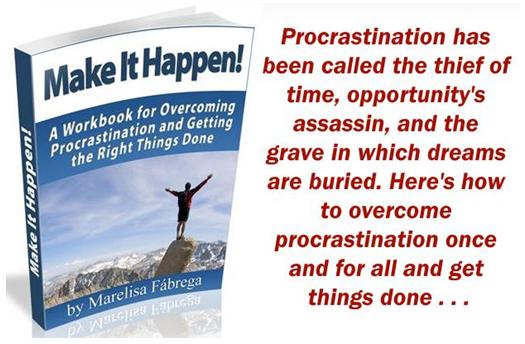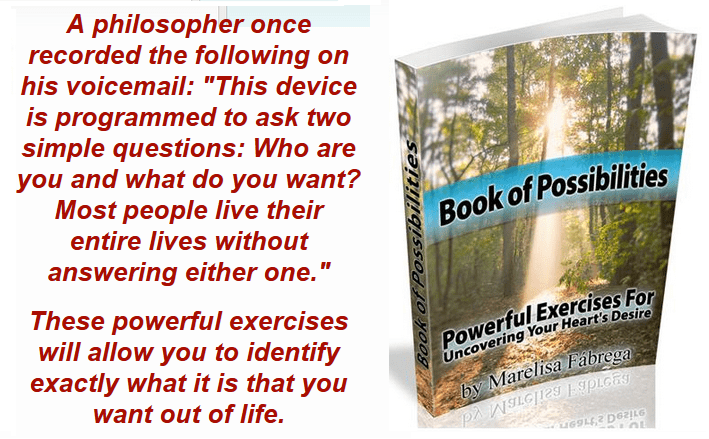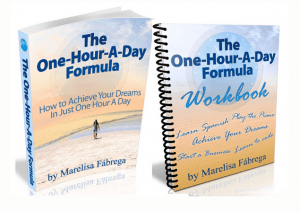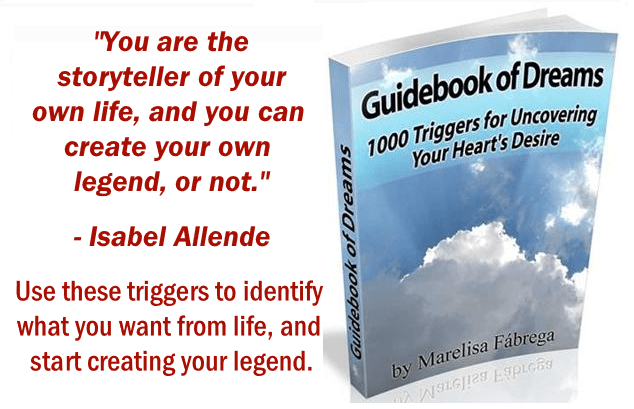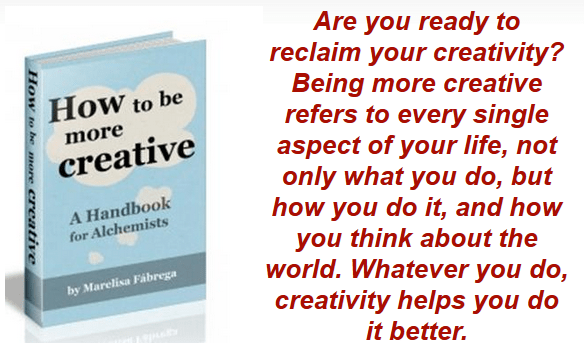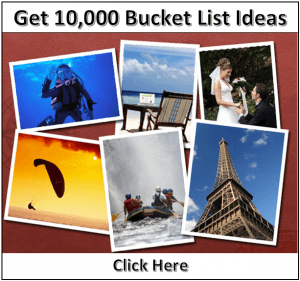 Related Posts:
Did you enjoy this article? Subscribe to "Daring to Live Fully" by clicking here and get free updates.