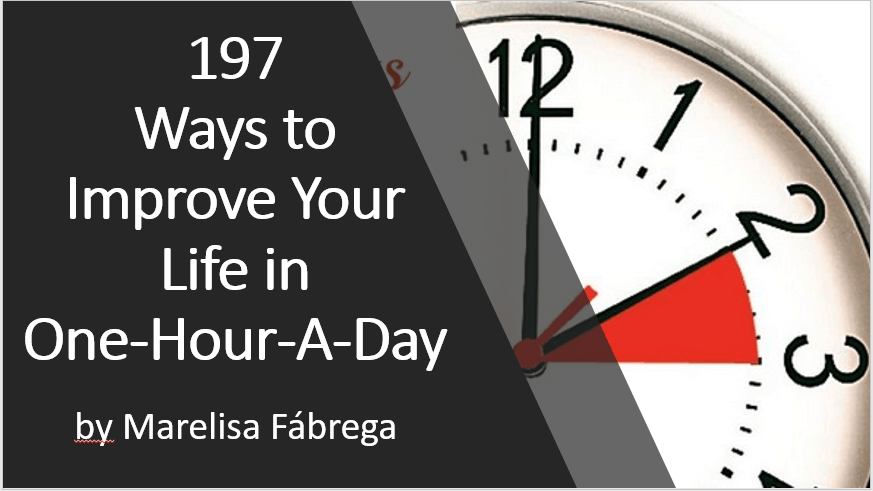 All you need to achieve your goals and drastically change your life is one-hour-a-day.
In my post, "The One-Hour-A-Day Fast Track to Goal Achievement" I gave you ten reasons why you can fast track your goals with just one-hour-a-day. Now in this post I'm going to share with you 197 ways to improve your life in one-hour-a-day. You'll find the list of ways below.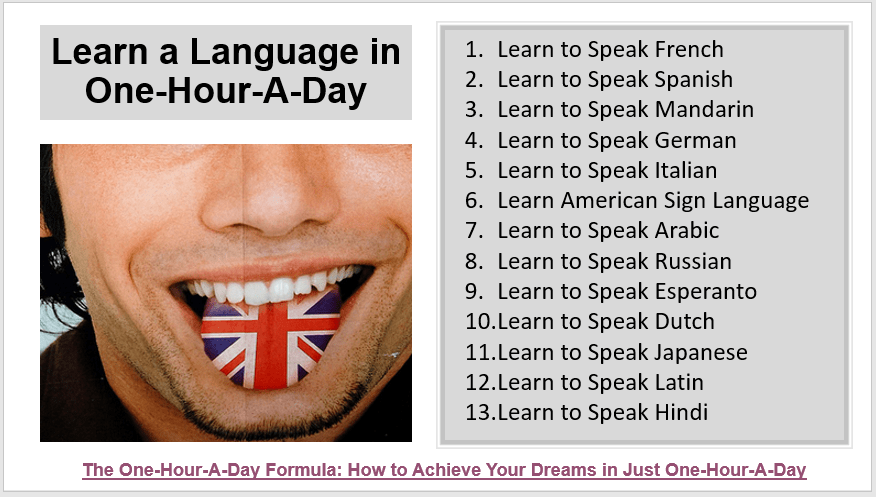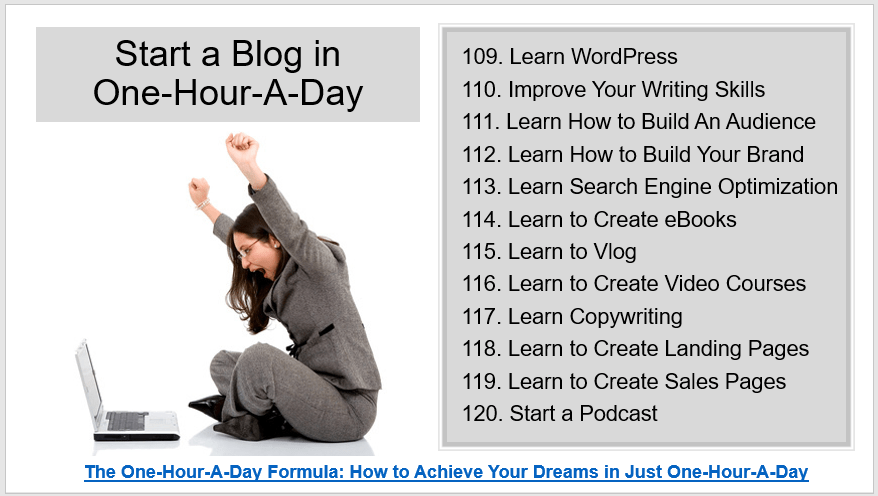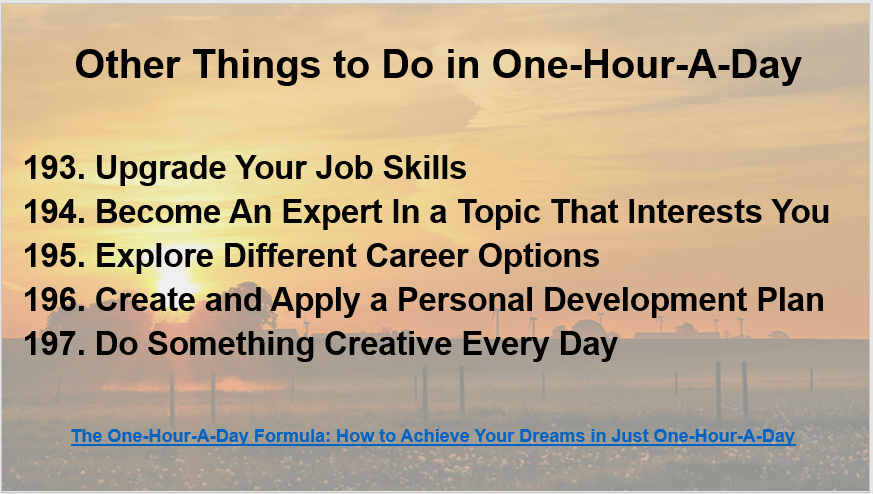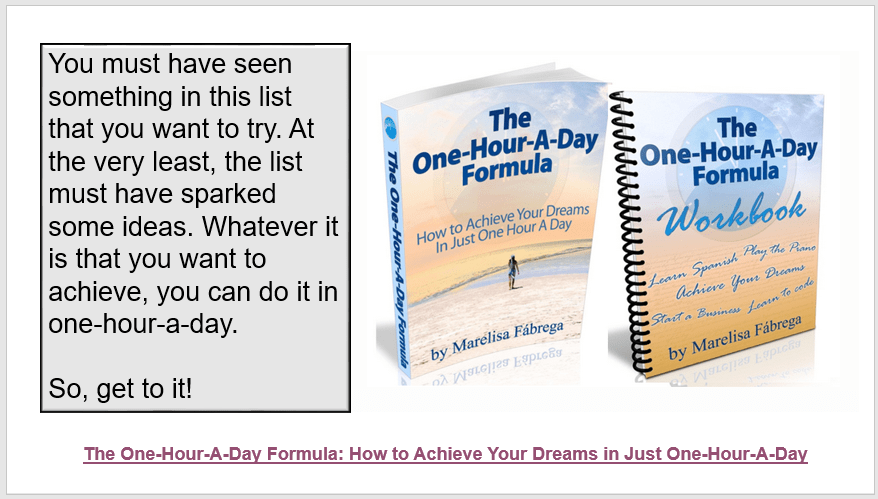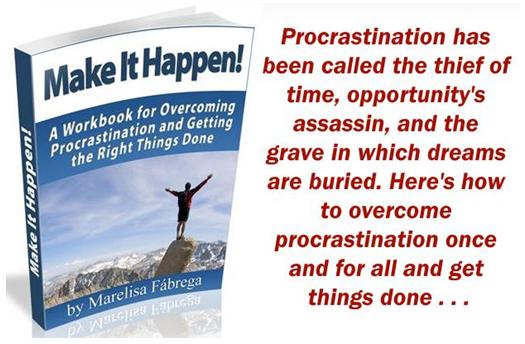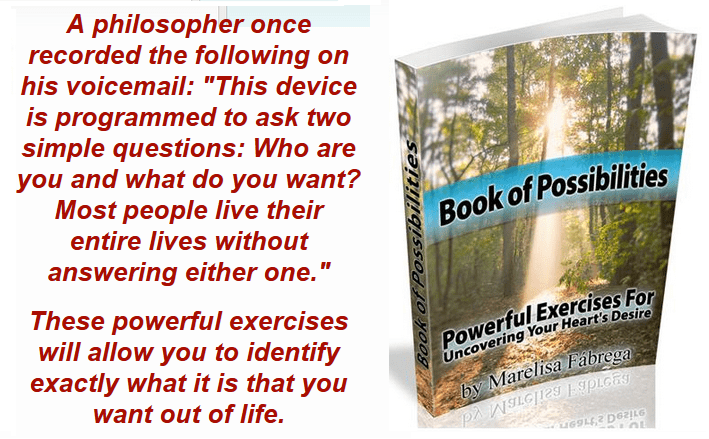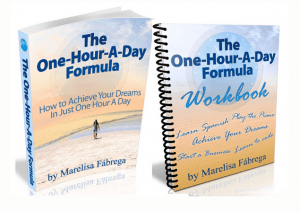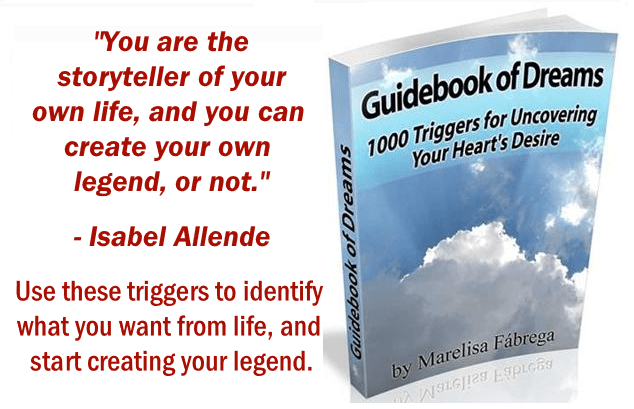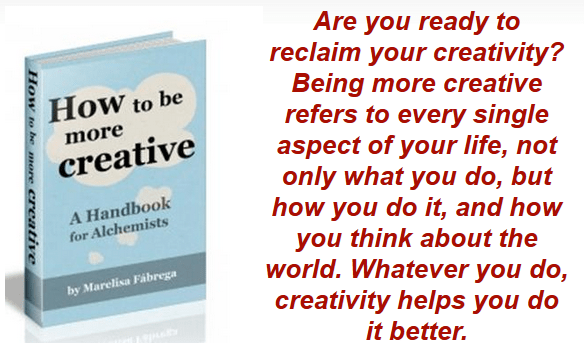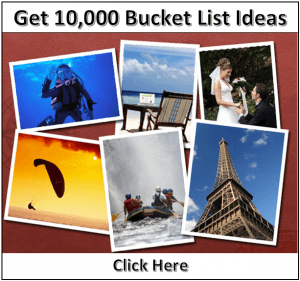 Related Posts:
Did you enjoy this article? Subscribe to "Daring to Live Fully" by RSS or by email, and get free updates.