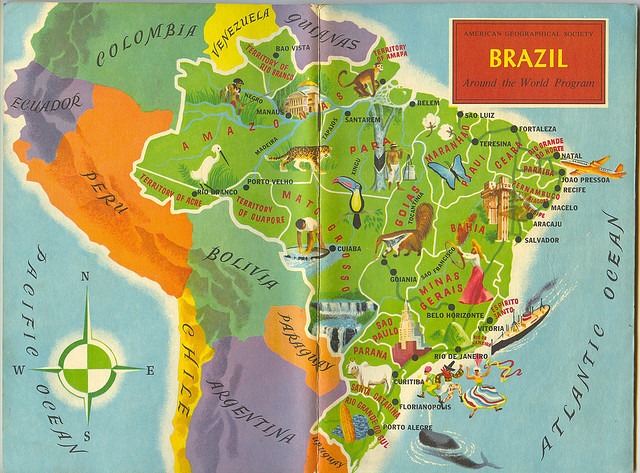 South America includes the following twelve sovereign states: Argentina, Bolivia, Brazil, Chile, Colombia, Ecuador, Guyana, Paraguay, Peru, Suriname, Uruguay, and Venezuela. The French Territory of Guiana is also located in South America, as well as the British Overseas Territory of the Falklands Islands.
Although Central America is technically part of North America, I'm going to include must-see landmarks in Central America in this blog post.
Below you'll find seven must-see landmarks in Central and South America. Add them to your wish list, bucket list, dream list, life list, or whatever you want to call your list of life goals.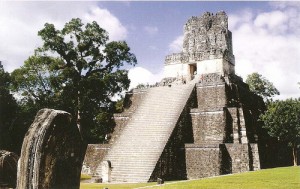 1. Visit Guatemala's Tikal National Park, where ruins of an ancient Maya city-state  lie deep in the heart of the jungle. These ruins housed approximately 100,000 people from the 6th century BC to the 10th century AD. Remains of more than 3,000 separate buildings, including temples, palaces, and tombs are preserved here.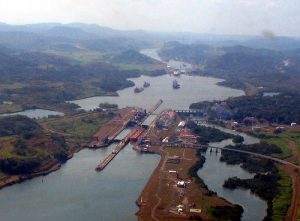 2. Traverse the Panama Canal, a ship canal which cuts across the isthmus of Panama and is a key conduit for international maritime trade. It connects the Atlantic and the Pacific Oceans, and is considered to be one of the engineering marvels of the world.
While you can see some of the canal's more interesting features from land, the best way to experience the canal is by embarking on a boat tour. Highlights include the locks, which raise and lower the ships, as well as the Galliard Cut, a nine-mile passage through solid rock.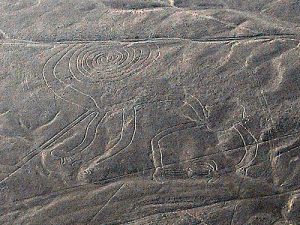 3. See the Nazca Lines in the Pampas de Jumana, Peru. These geoglyphs depict living creatures, stylized plants and imaginary beings, as well as geometric figures several kilometers long. They were scratched on the surface of the ground by the Nazca culture between 500 B.C. and A.D. 500. The Nazca Lines are among archaeology's greatest enigmas because of their quantity, nature, size and continuity.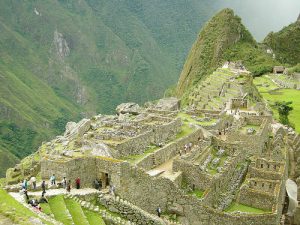 4. Visit Machu Picchu in Peru. Machu Picchu is a citadel of stone built by the Incas more than 500 years ago, nearly 8,000 feet up in the Andes. The complex of palaces and plazas, temples and homes may have been built as a ceremonial site, a military stronghold, or a retreat for the ruling elite.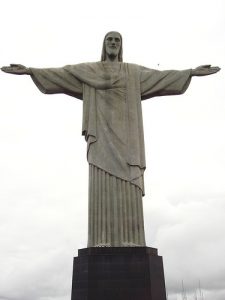 5. See Christ the Redeemer, an Art Deco statue of Jesus Christ in Rio de Janeiro, Brazil. It's 30 meters (98 ft) tall, not including its 8 meters (26 ft) pedestal, and its arms stretch 28 meters (92 ft) wide. The statue is located at the peak of the 700 meters (2,300 ft) tall Corcovado Mountain in the Tijuca Forest National Park overlooking the city of Rio de Janeiro. The monument is accessible by road and by cog railway.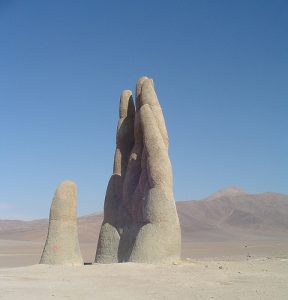 6. Visit Mano del Desierto (Desert Hand) in the Atacama Desert, Chile. The Atacama desert covers a 1,000-kilometer (600 mi) strip of land on the Pacific coast, west of the Andes mountains.
Mano del Desierto is a large-scale sculpture of a hand by Mario Irarrázabal located about 46 miles outside of the city of Antofagasta. Surrounded by a vast expanse of desert, it appears to rise out of nowhere.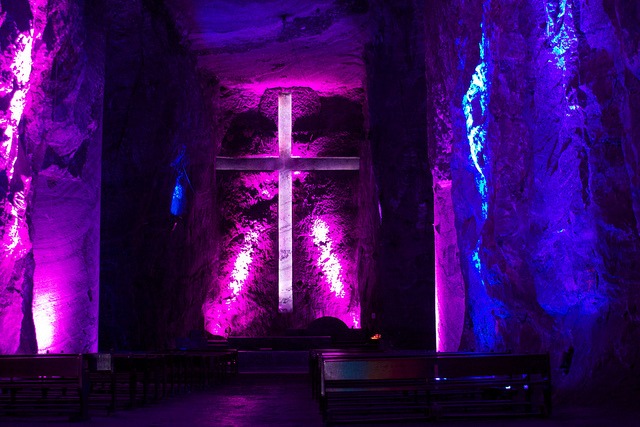 7. Visit the Salt Cathedral of Zipaquirá located near the town of Zipaquirá, in Cundinamarca, Colombia (48 kilometers from Bogotá). It's a church built deep inside a salt mine–which has been active since the 5th century B.C.–, and everything in the church is built from blocks of salt.
It's one of two salt cathedrals in the world (the other one is in Poland).
Conclusion
Live your best life by making a list of life goals that include everything that you want to see, do, and experience. Make sure that you include the must-see landmarks above on your list. You can find 10,000 ideas for your life list or bucket list here.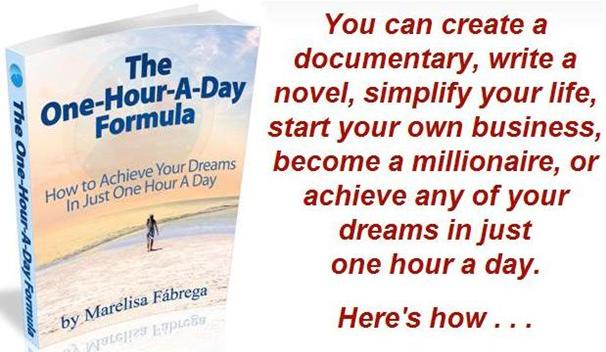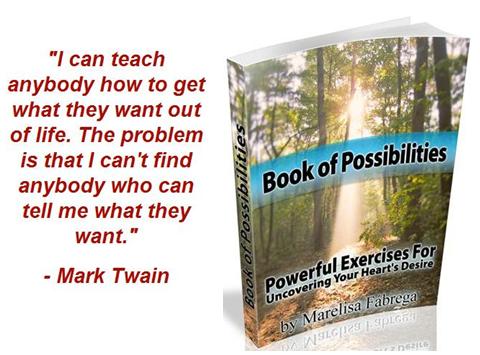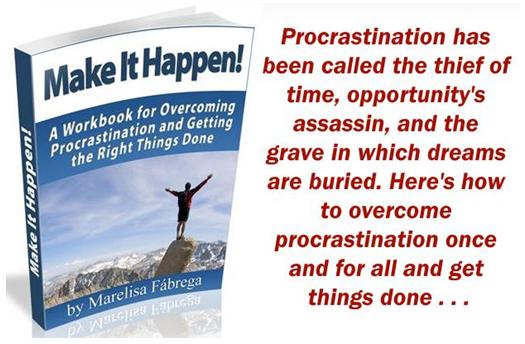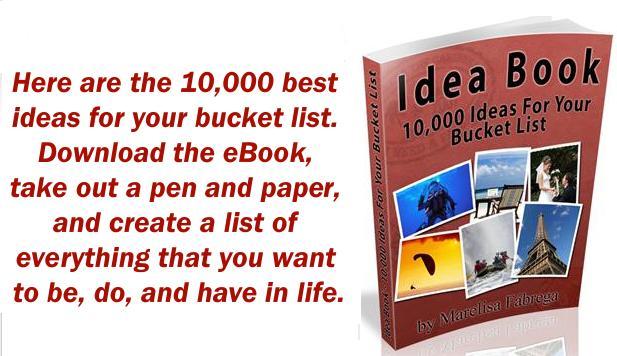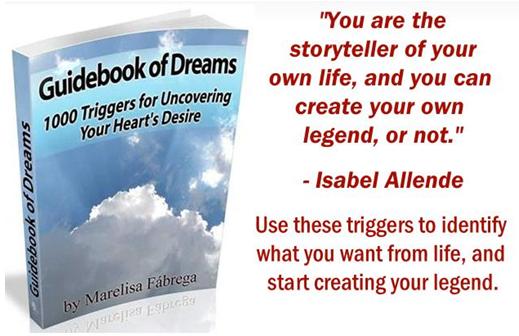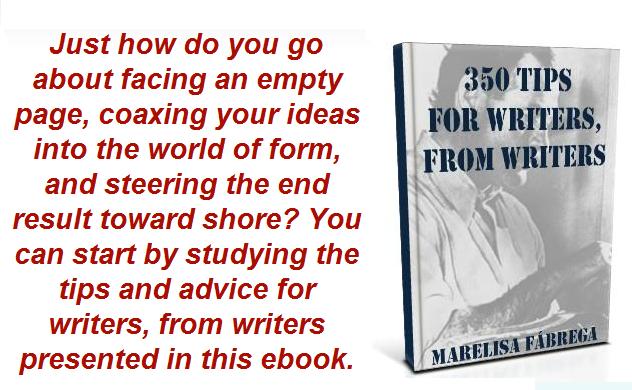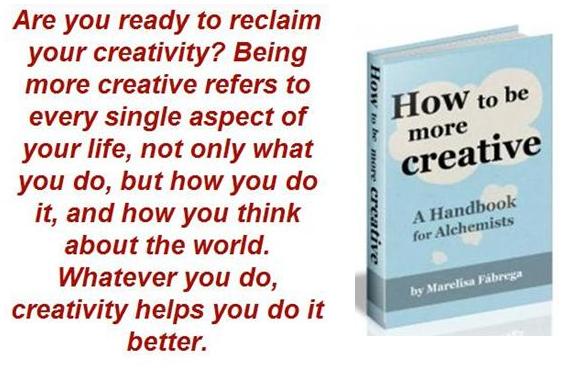 Related Posts:
Did you enjoy this article? Subscribe to "Daring to Live Fully" by RSS or by email, and get free updates.