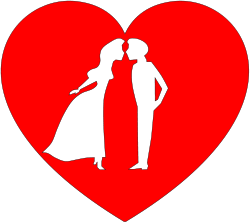 It's almost February, and we all know what that means: Valentine's Day is almost upon us! Make your Valentine's Day this year fun and memorable by planning ahead of time.
To help you, here are 74 heartfelt ideas for your Valentine's Day bucket list.
1. Make pancakes into the shapes of hearts and serve with berry-flavored, reddish syrup. Top with raspberries, strawberries, and powdered sugar.
2. Make red velvet crepes with raspberry jam and cream cheese filling; drizzle Nutella on top.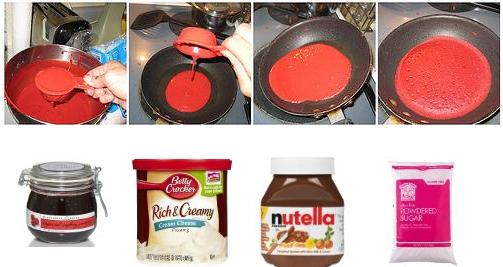 3. Give your loved one a card that says "I love you because . . ."  Come up with as many reasons as you can of why you love them. In fact, come up with 100 reasons.
I love you because of the way your face lights up when you smile.
I love you because you know all of my secrets and you don't judge me for them.
I love you because when I'm with you I don't have to pretend to be someone I'm not.
I love you because you believe in me.
4. Make a gift basket for your loved one filled with treats he or she likes.
5. Hire a chef to come over to your house and cook you a dinner for two on the 14th (but don't hire a violinist to play for you as you eat, because that probably gets weird after the first fifteen minutes or so).
6. Make a grand romantic gesture.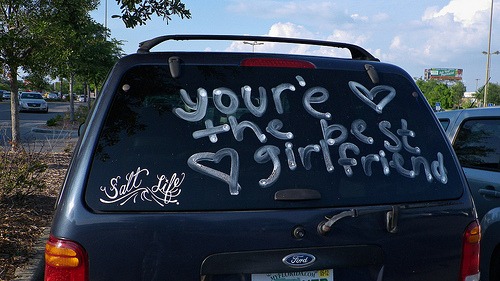 7. Have a turquoise Valentine (instead of decorating with the usual red, white, and pink, use turquoise).
8. Participate in the yearly Valentine's Day Pillow Fight in San Francisco.
9. Put a Valentine's Day wreath up on your door.
10. On February 1st watch "Summertime", with Katherine Hepburn. A lonely American woman unexpectedly finds romance when she takes a trip to Venice, Italy.
11. On February 2nd watch the film "Love Affair", with Warren Beatty and Annette Bening. After meeting on a flight to Sydney, ex-football star Mike Gambril and singer Terry McKay, each of whom is engaged to be married to someone else, fall in love. They agree to meet at the top of the Empire State Building six months later, but one of them doesn't show up.
12. On February 3rd watch the black romantic comedy, "Harold and Maude". Young, rich, and obsessed with death, Harold finds himself changed forever when he meets lively septuagenarian Maude at a funeral.
13. On February 4th watch "Sleepless in Seattle", with Tom Hanks and Meg Ryan. Sam is a widower and single father living in Seattle. He ends up on a radio program lamenting the loss of his wife. Thousands of miles away, Annie hears the program and immediately falls in love with Sam.
14. On February 5th watch "Say Anything" with John Cusak. A noble underachiever and a beautiful valedictorian fall in love the summer before she goes off to college.
15. On February 6th watch "When Harry Met Sally", with Meg Ryan and Billy Crystal. A platonic relationship turns into a romance.
16. On February 7th watch "It Happened One Night", with Clark Gable and Claudette Colbert. A spoiled heiress, running away from her family, falls in love with a roguish reporter.
17. On February 8th watch "The Notebook". A poor and passionate young man and a rich young woman fall in love. They are soon separated by their social differences.
18. On February 9th watch "Ghost", with Patrick Swayze and Demi Moore. After being killed during a mugging, a man's love for his partner enables him to remain on earth as a ghost.
19. On February 10th watch the film "South Pacific". On a South Pacific island during World War II, love blooms between a young nurse and a wealthy French planter.
20. On February 11th watch "Roman Holiday", with Gregory Peck and Audrey Hepburn. Ann is the crown princess of an unspecified country who's on a widely publicized tour of several European capitals. In Rome, she escapes her guardian to experience the city on her own. She meets an expatriate American reporter and they fall in love.
21. On February 12th watch "The Graduate", with Dustin Hoffman. Recent college graduate Benjamin Braddock is having an affair with Mrs. Robinson, the wife of his father's business partner. He then finds himself falling in love with her daughter, Elaine.
22. On February 13th watch "Love Story", with Ryan O'Neill and Ali McGraw. Harvard Law student Oliver Barrett IV and music student Jennifer Cavilleri come from opposite backgrounds. However, the young couple put their hearts on the line for each other even though Oliver's wealthy father threatens to disown him..
23. Give your crush a heart-shaped box filled with assorted chocolates.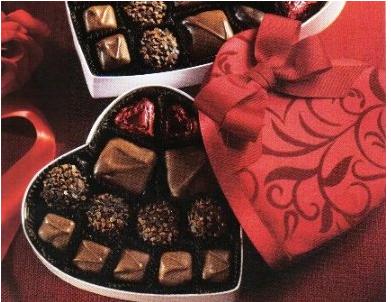 24. Give your crush a personalized Valentine's Day teddy bear.
25. Give your loved one a red rose for every day you've known them.
26. Send friendship valentine cards to all of your friends.
27. Choose a Nicholas Sparks novel and read a few pages of it out loud to your partner starting on the first day in February (yes, his novels are cheesy, but so is Valentine's Day). Here are three you could choose from:
A Walk to Remember
The Lucky One
Message in a Bottle
28. Find some great love quotes and put them up on your bulletin board.
29. Get a book of love poems and, every day in February, read a poem to your partner.
30. Write a love and appreciation letter for your Valentine (call it a billet-doux).
31. Take a bubble bath with your partner.
32. On the 14th eat dinner at the most elegant restaurant in town.
33. Fill the cookie jar with love notes.
34. Get a caricature done of the two of you together (my sister got one done with her husband, and it's really cute).
35. Slow dance with your partner.
36. Give your loved one a balloon bouquet.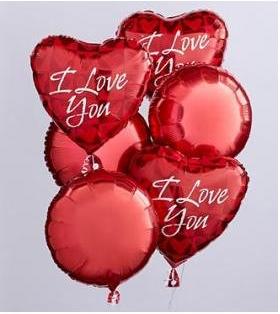 37. Hire a Mariachi band and serenade your loved on Valentine's Day.
38. Cook your loved one's favorite meal.
39. Each valentine day exchange the following:
A gag gift.
A homemade gift.
The gift of food.
The gift of music.
The "just what I wanted" gift.
40. Give your loved one an A to Z of romantic gifts. For example,
A – Aretha Franklin album
B – Books
C – Candle
D – Donut
41. On February 1st fill a mason jar with nuts, and attach a note that says: "I'm nuts for you". (This idea and the next few ones that follow are corny, but that's Valentine's Day for you, so just go with the flow.)
42. On February 2nd give them a little bag filled with cocoa powder and little marshmallows with a note that says, "You warm my heart".
43. On February 3rd give them a Valentine's Day Root Beer Float Kit (put root beer, a pint of vanilla ice cream, and a heart-shaped straw in a basket) with a note that says. "You float my boat".
44. On February 4th fill a mason jar with Valentines candy corn and attach a note that says, "It may be corny, but I love you."
45. On February 5th get a cute pair of Valentine-themed socks, and put them in a bag with a label that says, "You Rock My Socks Off".
46. On February 6th get a pack of gum and attach a note that says, ""A little birdie told me that you were looking for a Valentine… How about you "chews" me…
47. On February 7th get a pack of hot tamales and attach a note that says, "You are one hot tamale!"
48. On February 8th get a small box of assorted chocolates and attach a note that says, "It's a treat to be your Valentine."
49. On February 9th make a book of love coupons (redeemable for a massage, a date night, and so on), and give it to them. Here are some ideas.
50. On February 10th get a roll of mints and attach a note that says, "We were 'mint' to be together".
51. On February 11th get a bottle of champagne with a note that says, "You make my heart bubble over."
52. On February 12th get a small toy shovel (like the ones you take to the beach to shovel sand), and put it in a plastic baggie with Valentines M&Ms.  Attach a note that says, "I dig you."
53. On February 13th put gummy worms in a pail and attach a note that says, "I'm hooked on you."
54. On February 14th give your significant other a Cracker Jack box with a note that says, "Valentine, you crack me up."
55. Bake together: make sugar cookies shaped like hearts or X's and O's; make cupcakes and decorate them with heart-shaped edible confetti sprinkles; bake a heart-shaped cake; and so on.
56. Start the day on the 14th by playing "Unchained Melody" by the Righteous Brothers.
57. Create a tradition of making fondue for Valentine's Day, instead of going out. Make it a chocolate fondue, and dip all of the following: angel food cake, graham crackers, marshmallows, lady fingers, biscotti, or meringues.
58. Dress all in red on Valentine's Day.
59. Print out Valentine subway art, frame it, and put it up around the house. Better yet, choose one spot in the house that you're going to decorate for Valentine's Day–the mantle, the entry-way, the bedroom, and so on–and hang up all of your subway art there.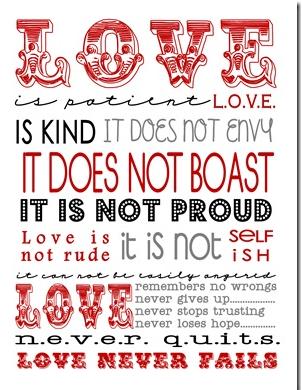 60. Write your significant other a love poem (it can be of the "Roses are red, violets are blue" variety; we can't all be poets).
61. Have strawberries dipped in milk chocolate.
62. Make Valentine's Day pretzels dipped in white chocolate and sprinkles.
63. Get a special mug for Valentine's Day that you use only from the 1st to the 14th of February. It can have red SMACK lips on it, a cupid, the phrase "I love you", red and pink hearts, and so on.
64. Do one special thing for each other every day from the 1st to the 13th of February (like a countdown to Valentine's day with acts of love):
Take Starbucks to her at work.
Warm the towel in the dryer and hand it over to her when she gets out of the shower.
Do "his" chore for the day.
Let him pick what you watch on TV (yes, you may end up watching sports).
65. Play the game "21 questions" during dinner on the 14th, and get to know each other better.
66. Exchange foot rubs.
67. Put a love-themed jigsaw puzzle together as a couple.
68. Get your kids a treat for Valentine 's Day and hide it. Leave clues on heart-shaped notes so that they can find it.
69. Make a love tree for your table's center piece. Hang up heart-shaped ornaments, as well as photos of your loved ones –kids included–with a note in the back that says why you love them.
70. Play Valentine-themed games with your kids, like Valentine tic-tac-toe, and Valentine bingo.
71. Get yourself a heart-shaped key chain, pendant, or pin and wear it during the first two weeks of February to get into the Valentine's Day spirit (kind of like the Christmas spirit, but for Valentine's Day).
72. Recreate your first date.
73. Get a couple's massage.
74. On the 14th, tackle a bucket list item together. Here are  6000 bucket list ideas to choose from.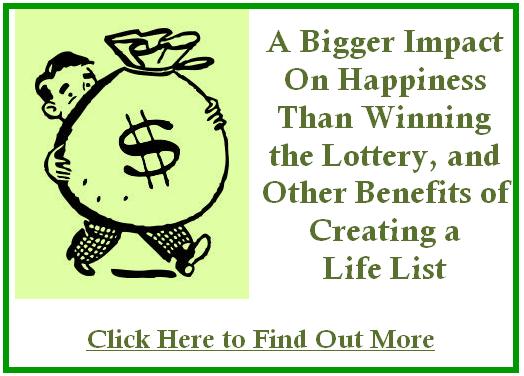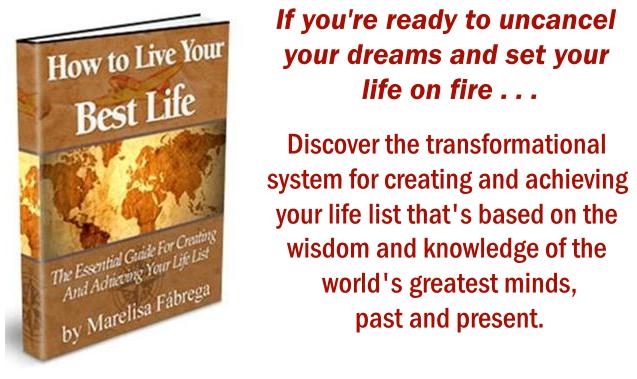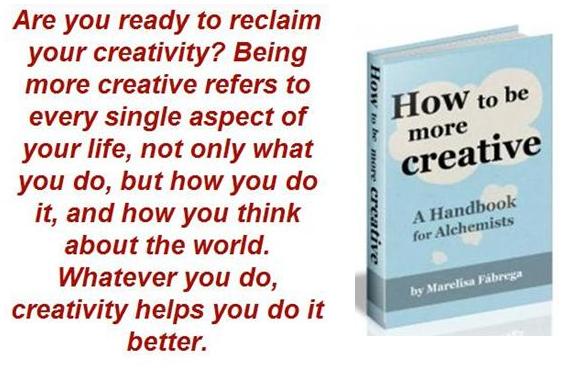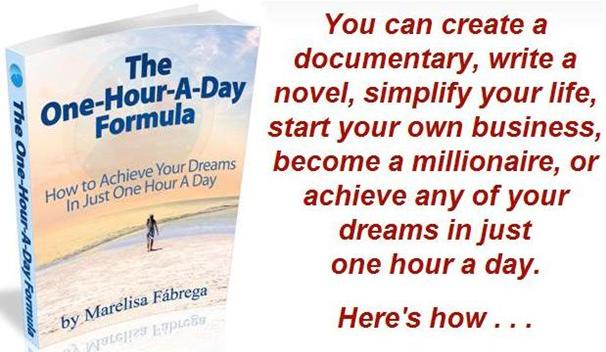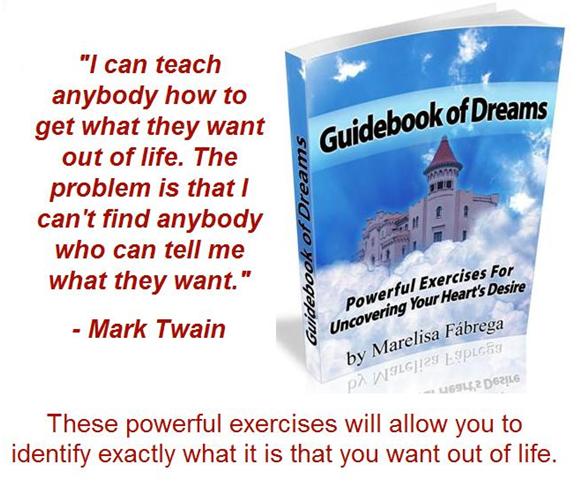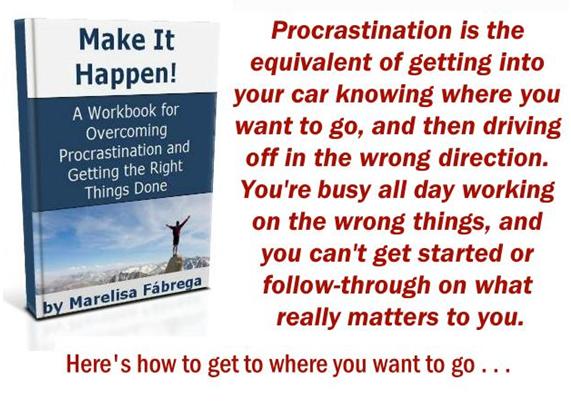 Related Posts:
1. Six Videos to Inspire Your Bucket List
2. 525+ Ideas for Your Bucket List
3. 67 Ideas for Your "Just Because" Bucket List
4. Adventure Quotes: 50 Quotes on Living a Life of Adventure
5. Reverse Bucket List: 50 Things I've Already Done
Did you enjoy this article? Subscribe to "Daring to Live Fully" by RSS or by email, and get free updates.